Resistance forces continue raids on junta bases in Myanmar's Magwe region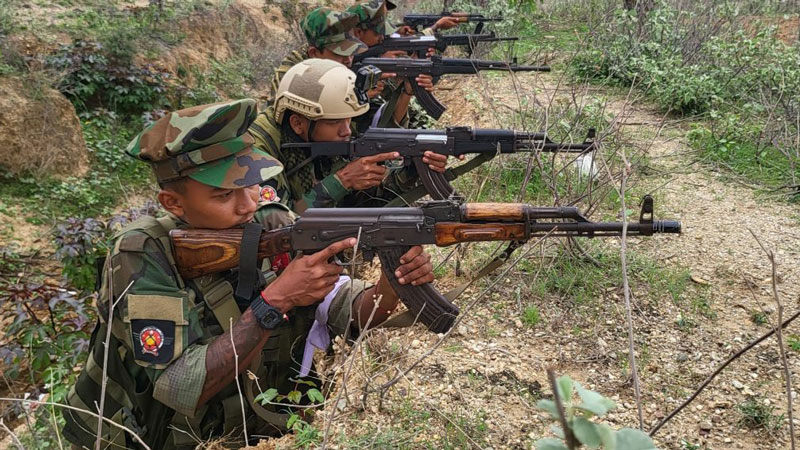 Fierce fighting began at about 5am when several resistance groups jointly attacked Tat Kone Village—the base of a pro-junta Pyu Saw Htee militia and a military unit.
"We were attacked first by the regime forces while we were approaching the village. Three resistance members were killed by a junta explosive," Ko Nay Lone, a leader of Pakokku District People's Defense Force, told the Irrawaddy on Friday.
Two other resistance members were injured.
Two regime forces were also killed in the clash and at least 11 others were injured.
The Irrawaddy could not independently confirm casualty figures.
The junta also conducted a 45-minute airstrike on resistance forces with a Mi-35 attack helicopter, but no resistance fighters were injured in the airstrike, said the Chauk Guerilla Force, which joined the resistance raid.  One of its members suffered a leg injury. The resistance group said they were unable to enter the village.
Local resistance groups said that at least 23 villages in southern Pauk Township have been looted and incinerated by regime forces and Pyu Saw Htee militia groups based in pro-junta villages, including Tat Kone.
On July 11, a combined force of resistance groups raided the pro-junta villages of Tat Kone and Ywar Thit, torching junta bases and the houses of militia leaders.
At least 10 regime forces and militia members were killed in the raid in which the junta also used a Mi-35 helicopter in an attempt to repel resistance forces.