Rohingya boy killed, 5 injured as Myanmar steps up shelling along border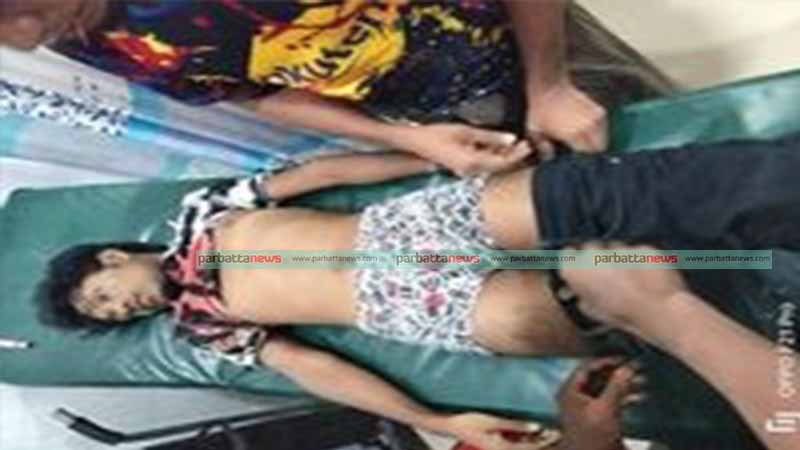 NEWS DESK
A 17-year-old Rohingya boy was killed and five others were injured as a mortar shell fired by the Myanmar army exploded at the Zero Point Rohingya Camp close to the international border in Tombru, Bandarban.
The deceased was identified as Mohammad Iqbal, son of Monir Ahmed, and a resident of the Zero Point Rohingya Camp, known as the camp that is closest to the Bangladesh-Myanmar border, in No Man's Land.
The injured are Sazia Jannat, 10, Anach 12, Nabi Hussain, 22, Bhulu, 44, and Sabekunnahar (age unknown).
Four mortar shells landed in succession at the Rohingya camp around 8pm. One exploded, leaving Iqbal dead on the spot and five others injured, according to the deputy commissioner of Bandarban, Yasmin Parveen Tibriji.
The injured were taken to the Medecins Sans Frontieres-run hospital in the Kutupalong camp in Ukhia.
After this incident, the Rohingyas of the Zero Point camp have taken shelter in the territory of Bangladesh.
The security has been strengthened there and BGB men are patrolling in the area.
Authorities have been alerted to the shift of an SSC examination centre located in the Ghumdhum area of Naikshangchari upazila, which is felt to be in the danger zone. Higher authorities have been informed to shift the center to Katupalang Center in Ukhia, added the DC Yasmin.
Friday's events may stand out as the turning point to trigger a much-needed change in the Bangladesh government's hands-off policy towards its rogue neighbour to the southeast.
Earlier, an indigenous youth was grievously injured in a landmine explosion along the Bangladesh-Myanmar border in Naikhongchhari upazila of Bandarban on Friday noon.
So far, twelve mortar shells have been fired by the Myanmar army on Bangladesh territory so far. Bangladesh has warned the Myanmar authorities about this incident.