Rohingya repatriation yet to take place as Myanmar govt lacks political will: PM Hasina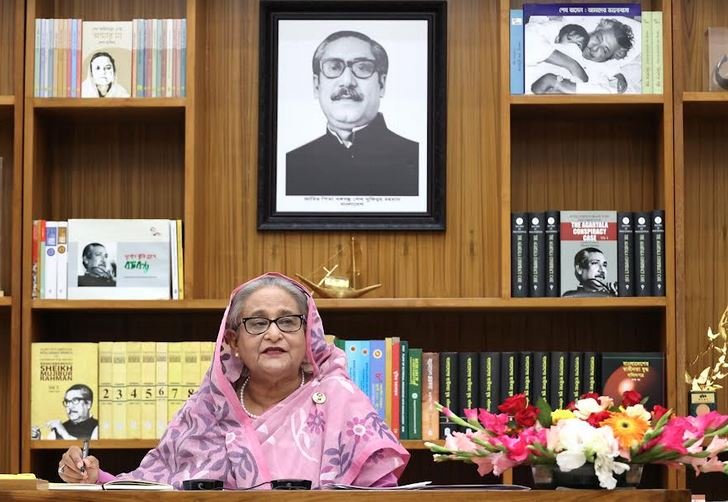 DESK REPORT
The safe return of Rohingyas has not yet taken place because of a lack of political will on the part of the Myanmar government, Prime Minister Sheikh Hasina has said.
Bangladesh took bilateral, trilateral, and multilateral initiatives so that the Rohingyas could return to their home of origin with dignity and safety, she said on Thursday afternoon.
The prime minister was speaking at a press conference about her just-concluded official visit to the United Kingdom and the United States.
For over five years, she said, Bangladesh has been giving shelter to more than 11 lakh Rohingya people who were forcibly displaced from Myanmar.
Hasina reminded that Bangladesh has given temporary shelter to the persecuted Rohingya population on humanitarian grounds.
The prime minister said she participated in a high-level side event organized jointly by Bangladesh along with European Union, the USA, the UK, Canada, Saudi Arabia, Turkey, Indonesia, and Gambia jointly on the Rohingya issues on September 22.
During her speech, Hasina called upon the United Nations to play an effective and strong role in putting pressure on Myanmar to create a safe environment for the return of the Rohingyas in Rakhine State and to execrate the repatriation process of Rohingyas.
Prime minister Sheikh Hasina returned home from Washington DC in the early hours of Tuesday (Oct 4, 2022) wrapping up her 18-day official visit to the UK and the USA.