Rohingya woman detained with gun, bullets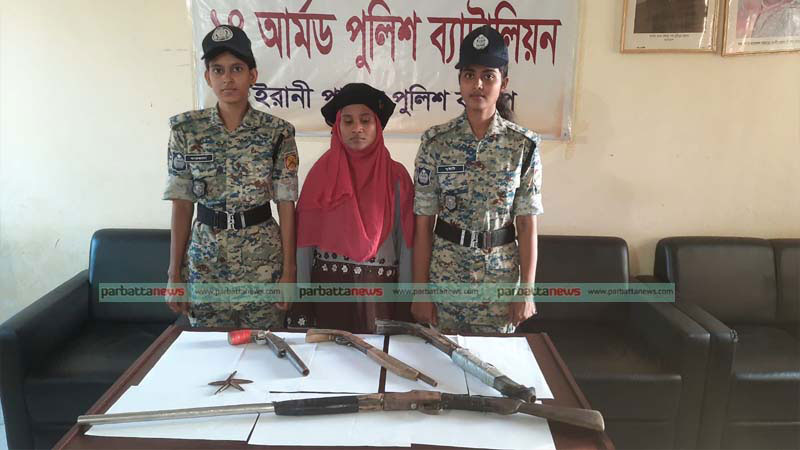 A Rohingya woman was detained after an incident of shootings at the Rohingya camp in Cox's Bazar's Ukhiya on Thursday.
"The police recovered 3 one-shooter guns, 1 single-barreled gun, 5 rounds of rifle bullets from Yasmin's residence," said Armed Police Battalion (APBn) Additional DIG Md Iqbal.
According to the APBn, there was a shooting incident between the APBN police and some miscreants in the camp this afternoon.
The incident took place in block C of Rohingya camp 4 in the Kutupalong area.
Additional DIG Md Iqbal said they carried out an operation after being tipped off.
The detained Rohingya woman has been handed over to Ukhiya police station after filing a case, he added.