Rohingya woman killed, leader injured in camps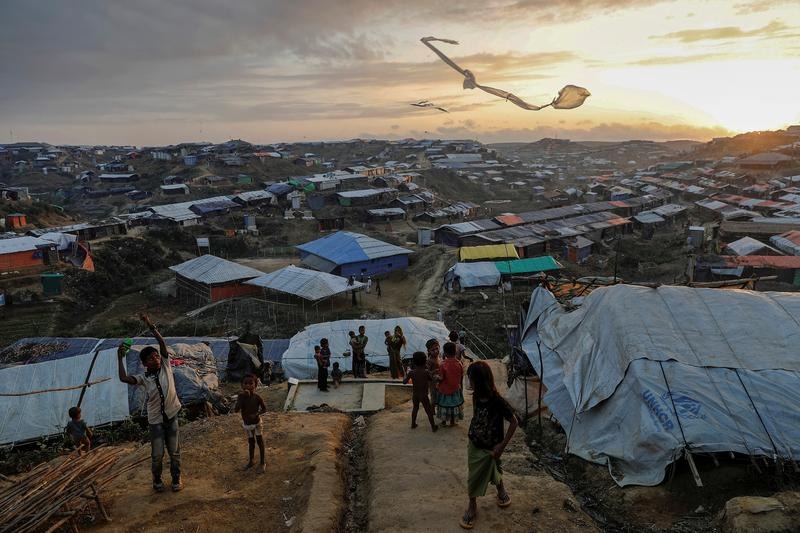 NEWS DESK
A Rohingya woman was shot dead and a leader was shot at in Rohingya camps in Cox's Bazar on Thursday.
Armed Police Battalion 8 senior assistant superintendent Md Faruk Ahmed said that a Rohingya youth Arafat shot the woman, Nur Haba, 27, at Leda camp of Teknaf in Cox's Bazar at about 10:45am over family dispute.
Nur Haba was rushed to nearby MSF Hospital at Kutupalang at about 11:20am.  The police official said that they arrested two individuals for interrogation. Faruk said manhunt to arrest suspected criminals underway.
An hour later, police officials said that a group of armed assailants covering their faces shot at head majhi Md Abdur Rohim, 45, at camp-12 at Moynargona at about 11:40am.
Rohim was a resident of camp-12 at Ukhiya.
Senior assistant superintendent Faruk said that about five assailants took Rohim to a fruit shop and shot him in the face.
He was rushed to MSF Hospital at Kutupalang and later moved to Cox's Bazar district hospital.
Following the incident, the battalion commanding officer Amir Jafar along with his deputies visited the crime scenes and asked the personnel to launch a manhunt.
'Additional police have been deployed,' said Faruk.
The Cox's Bazar resident medical officer Ashikur Rahman said the injured was referred the Chattogram medical college hospital with his critical injuries.