Seven Rohingyas held in Cox's Bazar for illegally entering from India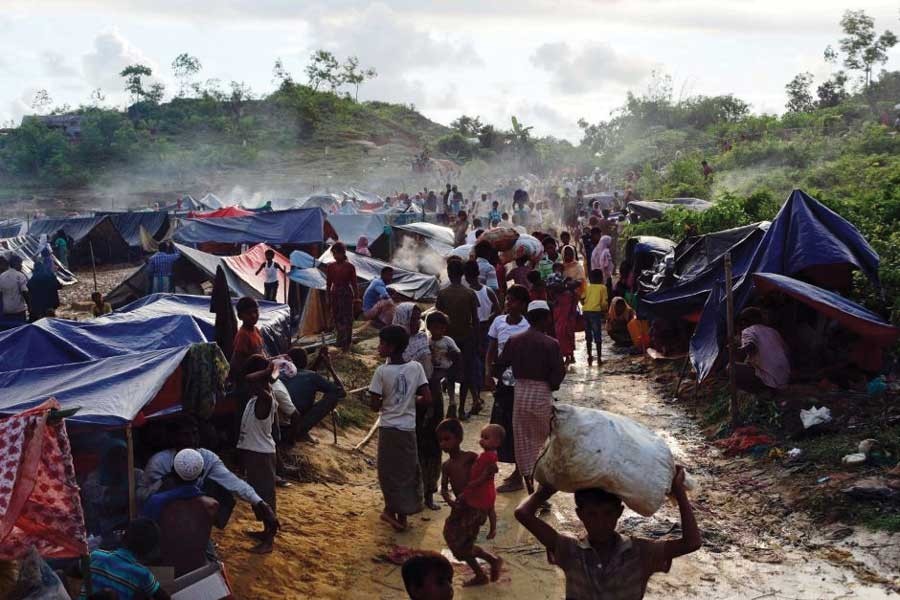 NEWS DESK
Members of the Armed Police Battalion (APBn) have detained seven members of two families who took shelter in Lambashia refugee camp in Cox's Bazar's Ukhiya who illegally entered from India.
The detainees were identified as Shajan, 22, his wife Hamida Begum, 20, their son Ibrahim, 3, Mohammad Tahir, 33, his daughters Saima, 5, and Ramina, 2, and Anwar Kalim, 25.
They were held from block F-14 of Lambashia Rohingya Camp-1 East on Saturday evening, May 28, 2022, said Naimul Haque, commander of APBn-14.
He said in primary questioning the detainees have confessed to have entered from India.
All the seven detainees have been transferred to the transit camp with the help of the camp-in-charge (CIC), said APBn commander Mainul Haque.