Sheikh Hasina resolved all political problems of hill tracts: CHT minister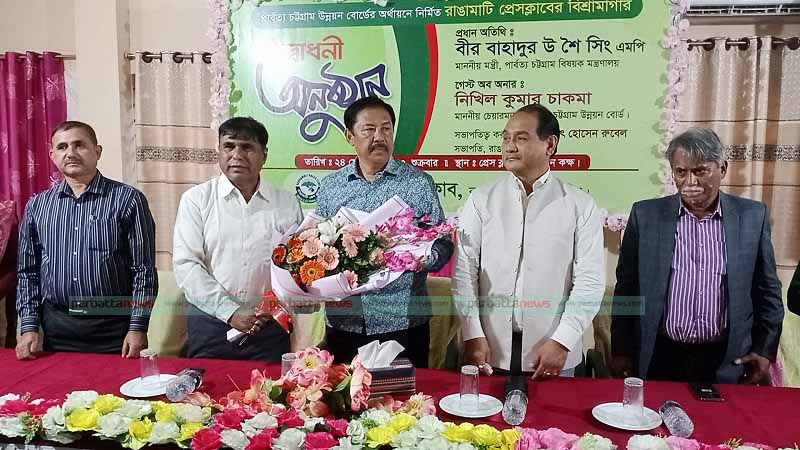 STAFF CORRESPONDENT, RANGAMATI
Prime Minister Sheikh Hasina resolved all political problems in the Chattogram Hill Tracts, CHT Affairs Minister Bir Bahadur Ushwe Sing says.
"This region holds a special place in Sheikh Hasina's heart and so development projects worth Tk 10,000 crore are now going on," Ushwe Sing said while speaking at a discussion as the chief guest on Friday (Feb 24).
The discussion followed the inauguration of the rest house of Rangamati Press Club by the CHT affairs minister.
Appreciating the journalists for their role in the development of the hill tracts, the minister said a pen is mightier than a bullet.