Thailand provides 1 million bath for food support to Rohingya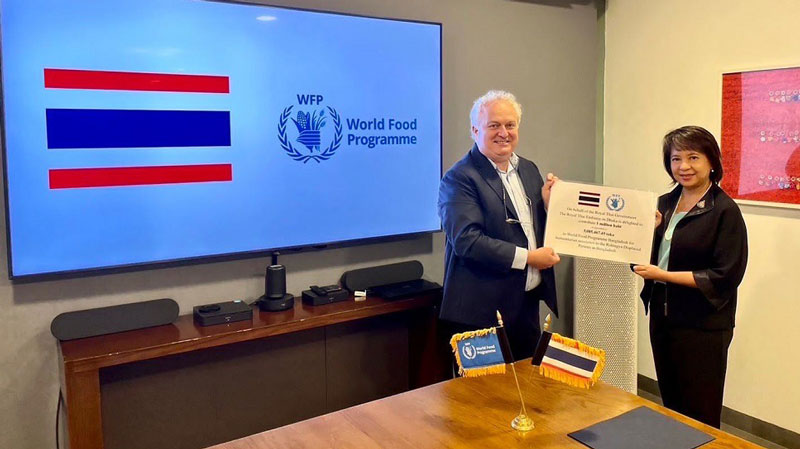 NEWS DESK
Royal Thai Government on Wednesday contributed 1 million baht, equivalent to around US $ 28,000, for providing food support to forcible displaced Rohingya populations temporarily sheltered in Bangladesh.
Thai Ambassador in Bangladesh Makawadee Sumitmor handed over the assistance to Domenico Scalpelli, Resident Representative and Country Director of World Food Programme (WFP) Bangladesh.
The assistance will enable WFP to allocate food to 3,500 displaced persons for one month, said a Thai embassy press release.
The Resident Representative and Country Director of WFP Bangladesh thanked and expressed appreciation for Thailand's role in continuing supports to UN agencies and international organisations to provide humanitarian assistance to Rohingya Displaced Persons in Bangladesh since 2017.
Thailand will continue to work closely with WFP in alleviating the food ration crisis which is an ongoing and serious issue of concern.
Previously on September 19, Ambassador Makawadee together with Embassy officials visited the Rohingya Displaced Persons Camp-04 to observe the process of WFP in distributing food through e-voucher system and in giving nutritional advices to the displaced persons.
The delegation was warmly welcomed and briefed by representatives of WFP and Office of the Refugee Relief and Repatriation Commissioner (RRRC) of Bangladesh.