Three army members shot during KNF firing in Bandarban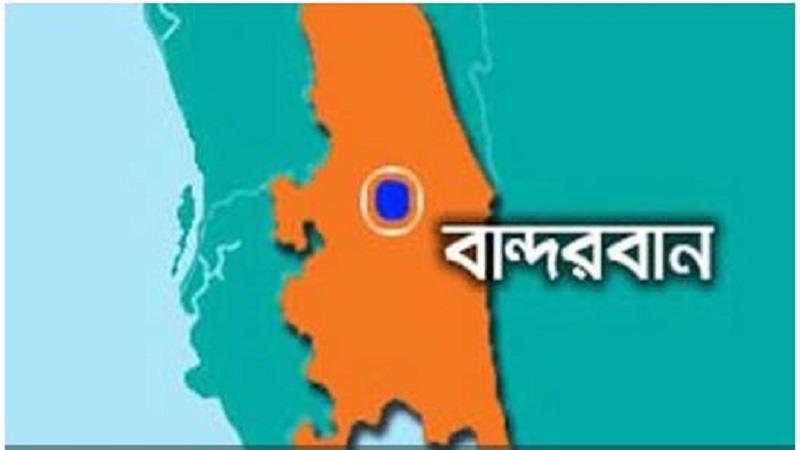 STAFF REPORTER
Three army personnel were injured when KNF personnel opened fire on an army medical camp in Paikhyong-Ronin para of Rowanchhari upazila of Bandarban district. The incident happened on Sunday (March 12) around 1 pm.
According to local sources, a team of the army was on a regular patrol in the area last week. At the time, members of local ethnic groups complained to them against KNF over extortion, incitement to terror, obstruction of movement in agricultural and economic activities and intimidation. They also  complained to the army that KNF members were hindering them from even getting medical treatment. In view of this, the army promised to conduct a medical camp in the said neighborhood.
As a part of that, a medical team of the army went to the neighborhood today (March 12) to provide medical assistance to the locals, but did not see any people there.
Locals alleged that they went to get medical help from the army and fled there as KNF members threatened them with a dire consequence in case of taking medical help from the army.
As a result, while the army medical team was on its way back, the KNF members suddenly opened fire on them from the forested high hills on the side of the road, injuring three soldiers. In response, the army fired back and a gun battle started between the two sides. Local residents said that there was an exchange of fire between both sides for about 4 hours. Later, unable to withstand the resistance of the army, the KNF members fled.
The injured were Master Warrant Officer Md. Nazimuddin, (49), 3 EB, service 30 years, Soldier Rakib (23) 3 EB, service 4 years, Soldier Shishir (23), 3 EB, service 3 years. The injured were airlifted to CMHA.
However, the news of casualties of KNF members in this incident has not been confirmed yet. The operation is still ongoing. This can be confirmed after the investigation following the operation.