Three Rohingyas held with firearm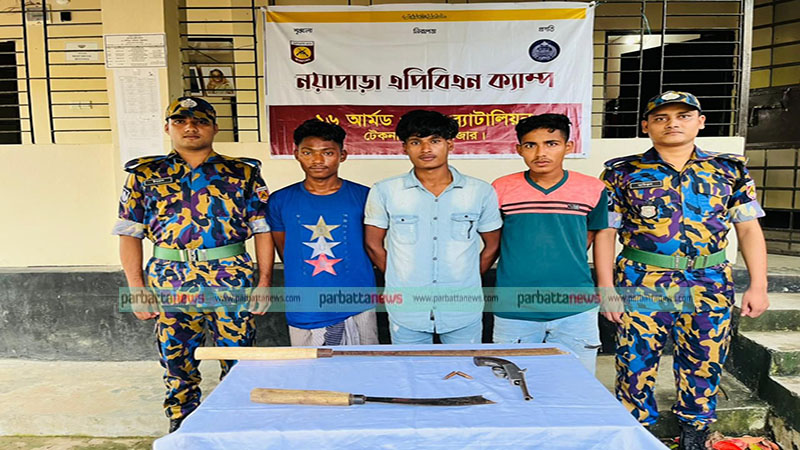 TEKNAF CORRESPONDENT
The Armed Police Battalion, or APBn, have arrested three Rohingya terrorists in possession of a one-shooter gun (LG), two rounds of fresh bullets and two machetes in Cox's Bazar's Teknaf upazila.
They were arrested from Teknaf Nayapara Registered Camp around 5:00pm on Wednesday, July 13, 2022.
The arrested were identified as Md Hossain, 22, son of Nabi Hossain, Jahur Alam, 20, son of Nurul Islam, and Abu Bakar Siddique, 20, son of late Nur Mohammad hailing from D-Block of Nayapara Registered Camp.
Teknaf 16 APBN Commander (SP) Tariqul Islam Tariq said they arrested the three based on a tip-off around 5:00pm on Wednesday.
The arrested had been involved in a variety of criminal activities including drug peddlers, kidnappings and extortion in the camp area, he said.
SP Tariqul Islam said they are about to hand over the arrested to Teknaf Model Police Station for taking further legal action against them.