Tokyo contemplating Rohingya resettlement in Japan, says envoy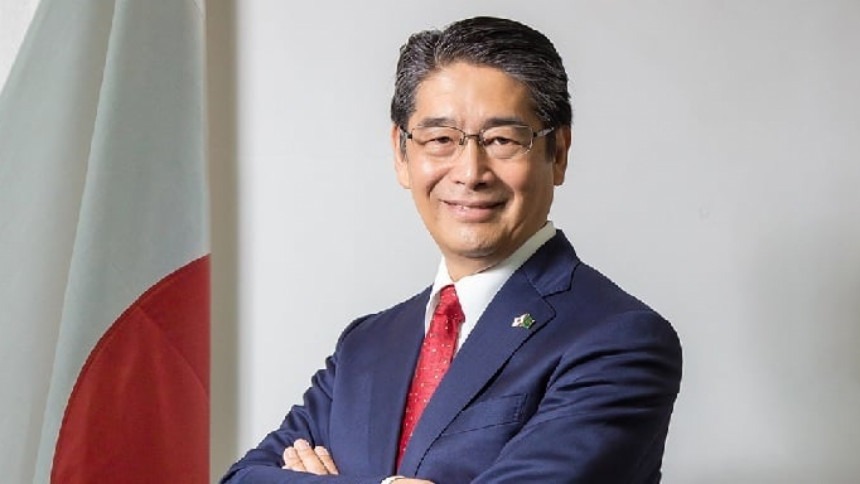 As Bangladesh tries to ease its load of over a million Rohingya refugees who fled their homes in Myanmar to evade persecution, Japanese Ambassador to Dhaka Ito Naoki has said his country is considering resettlement of some Rohingyas to Japan.
"Japan has received the request about third-country resettlement (of Rohingyas) from your (Bangladesh) government. UNHCR here is also advising us to consider the possibility (to take Rohingyas to Japan)," the outgoing envoy told BSS, ahead of leaving Dhaka at the end of his tenure.
Ito, however, said, approximately 300 Rohingyas were already living in a city, around a 100 kilometer north of Tokyo, but in line with a general policy, Japan was a bit cautious about foreign refugees, though there was precedence when his country provided such refuge.
"So, there is a base of (Rohingya) community there (in Japan), but at the moment we are yet to come to any conclusion," said the ambassador, who left Dhaka last night, Tuesday, Dec 13, 2022.
Bangladesh Foreign Minister Dr AK Abdul Momen earlier said he had urged the United States, Britain and Japan to share Bangladesh's burden of sheltering Rohingya refugees.
Momen told media that he suggested that each of these countries could take at least one lakh Rohingya refugees.
"We know repatriation is the (only) solution to this issue and Myanmar is the only country which could provide the solution by allowing Rohingya refugees to go back in a safe, voluntary and dignified manner," the Japanese envoy said.
He added Tokyo "seriously hopes" Myanmar-Bangladesh consultation process will come to an end and repatriation will start in the earliest possible time.