Two Rohingya men absconding in murder case arrested in Teknaf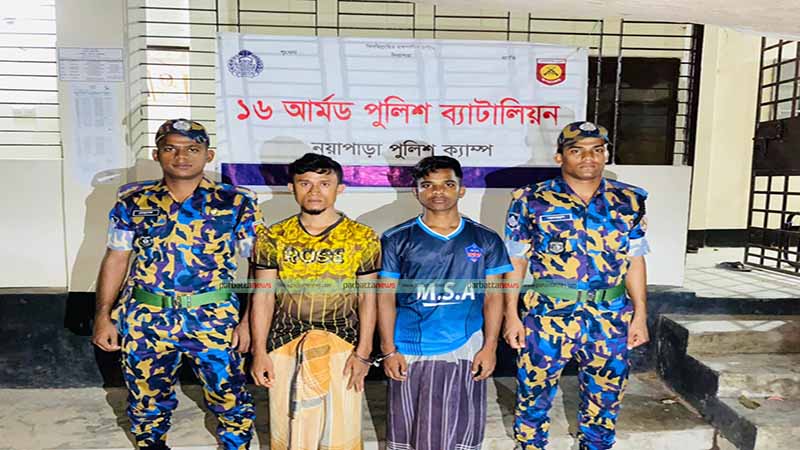 TEKNAF CORRESPONDENT
The Armed Police Battalion or APBn has arrested two absconding Rohingya men in Cox's Bazar's Teknaf upazila.
Mahmudur Rahman (19) and Syed Alam (28) were arrested at H-block of Nayapara registered camp around 7:00pn on Monday (May 9), of which both of them are residents, according to APBn sources.
Both the arrestees had been on the run in various cases relating to arms and murder, the sources said.
They were involved in various criminal activities such as robbery, kidnapping and extortion in the camp area, they said.
16 APBN Commander (SP) Tariqul Islam Tariq said they have handed both the arrestees to Teknaf Model Police Station.