Two Rohingya terrorists held with weapons in Teknaf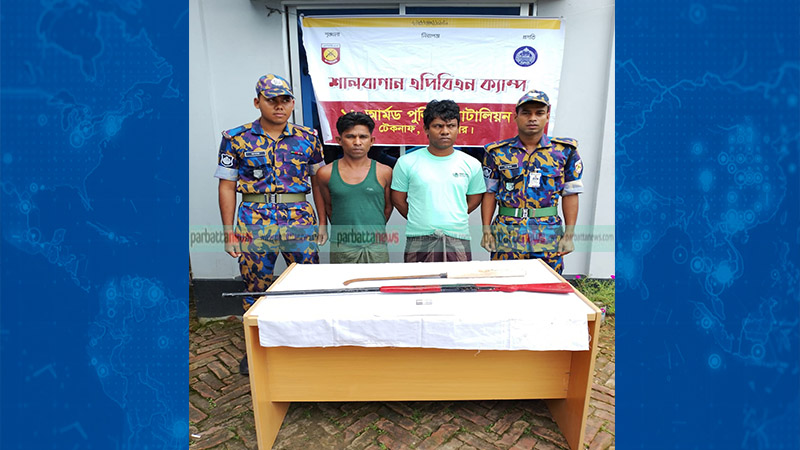 TEKNAF CORRESPONDENT
The Armed Police Battalion or APBn have arrested two Rohingya terrorists with weapons in Cox's Bazar's Teknaf upazila.
They were arrested from Camp No 26 in the upazila's Shalbagan at 1:30am on Friday, June 24, 2022, according to sources.
The arrested have been identified as Jobair (25), son of Noor Mohammad of Block-A/3 of Camp No 26 and Syed Noor alias Dacoit Syed Noor (30), son of Khalil Ahmad of Block-C/6.
Sources said the APBn-16 have been conducting special operations at seven Rohingya camps day in, day out for a long time.
On a tip-off, they conducted such an operation at the foot of a hillock adjacent to A/10 block of Camp No 26 – where a group of terrorists possessing weapons had gathered – at 1:30am on Friday.
Sensing the presence of the APBn members, all but Rohingya terrorists Jobair and Noor managed to escape.
The APBn recovered a lone gun, a cartridge and a machete from them.
APBN-16 Commander (SP) Tariqul Islam Tariq said they have handed over the arrested Rohingyas to Teknaf Model Police Station.
Operations at the Rohingya camps will continue as before, he said.