UK minister: Rohingya crisis should get due attention from international community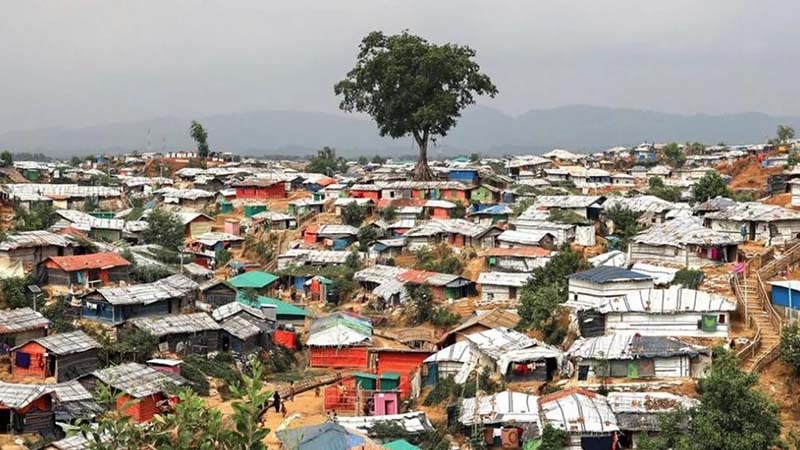 NEWS DESK
A British minister of state on Monday praised Bangladesh's generosity in hosting the Rohingyas and said the issue should get due attention from the international community.
Anne-Marie Trevelyan, minister of state (Indo-Pacific) at the Foreign, Commonwealth, and Development Office of the UK, made the comment when State Minister for Foreign Affairs Md Shahriar Alam met her in London.
Alam thanked the British government for their humanitarian support to the Rohingya camps and political support towards a safe, voluntary, and sustainable repatriation of the Rohingyas to their homeland, Myanmar.
He also underscored that the international community must not lose sight of the Rohingya crisis, the Foreign Ministry said.
During the meeting, the state minister expressed happiness that Prime Minister Sheikh Hasina could attend the historic royal coronation of Their Majesties King Charles III and Queen Camilla on May 6 in London.
He also expressed satisfaction at the fruitful meeting between Prime Minister Sheikh Hasina and British Prime Minister Rishi Sunak at Marlborough House on the margins of the Commonwealth Leaders event.
The UK minister of state conveyed the British government's sincere appreciation for Prime Minister Sheikh Hasina's attendance at the royal coronation.
She expressed that British Prime Minister Rishi Sunak was pleased to meet her during the royal coronation.
She further expressed satisfaction at the signing of the Joint Communique on Aviation Trade and Investment Partnership between Bangladesh and the UK governments during the prime minister's visit to the UK last month.
The state minister informed the British minister of state that the Bangladesh Cabinet had decided last week to accede to the Hong Kong Convention on Ship Recycling, paving the way for the Convention to come into effect.
The British minister of state thanked the Bangladesh government for its decision and expressed the desire to work together for green shipping and maritime security.
The state minister expressed the Bangladesh government's resolve to extend all possible support to the Election Commission to hold free and fair general elections.
The British minister of state assured that the British government would continue to support democratic process in Bangladesh.
Both sides also shared their views on Commonwealth affairs, particularly trade and investment issues, and hoped that the upcoming Commonwealth Trade and Investment Forum in Dhaka would be a success.
Bangladesh High Commissioner to the UK Saida Muna Tasneem and Director General (West Europe and EU) of the Ministry of Foreign Affairs Kazi Russel Pervez were present at the meeting.