UN to cut food aid for Rohingya refugees, citing fund shortfall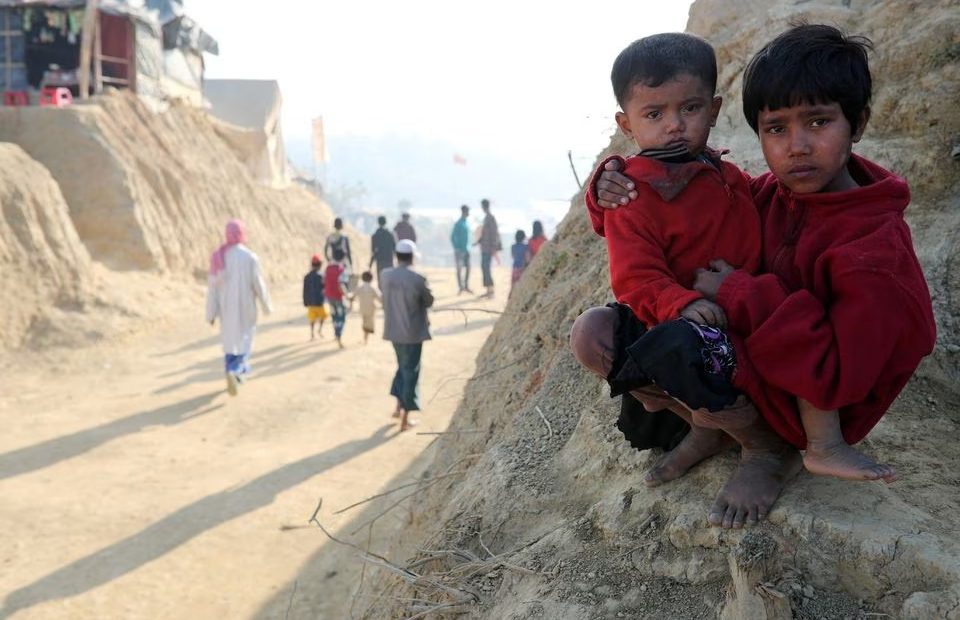 NEWS DESK
The United Nations plans to slash food aid to Rohingya refugees in Bangladesh, blaming a funding shortfall for cuts that agencies warned on Friday would deepen food insecurity and malnutrition in the world's largest refugee settlement, Reuters reports.
About 730,000 Rohingya, a persecuted mostly Muslim minority from Myanmar's Rakhine state, fled to Bangladesh in 2017 to escape an army crackdown the U.N. said was carried out with genocidal intent. Including others who left in prior waves, nearly 1 million live in huts made of bamboo and plastic sheets.
The World Food Program (WFP) said it would reduce the value of its food assistance to $10 per person from $12 starting next month. Donor budgets have been stretched by the pandemic, economic downturn and crises across the globe.
The WFP appealed for $125 million in urgent funding, warning of "immense and long-lasting" repercussions on food security and nutrition in camps rife with malnutrition, where more than a third of children are stunted and underweight.
"That the international donor community is now turning its back on half a million Rohingya children and their families really shows the limits of its commitment to some of the most vulnerable people in the world," Onno Van Manen, Save the Children's country director in Bangladesh, said in a statement.
Two U.N. special rapporteurs, Michael Fakhri and Thomas Andrews, warned of the "devastating consequence" of the funding shortfall, saying it was "unconscionable" to cut rations just before the Muslim holy month of Ramadan, the U.N. human rights agency said in a statement.
Cuts could cause more Rohingya to take desperate measures to seek work, said Mohammed Mizanur Rahman, Bangladesh's refugee relief and repatriation commissioner, who is based in Cox's Bazar, the border district where the refugees live.
Rohingya are barred from working to supplement their income, and Bangladesh has constructed fences around the camps that stop them leaving.
But an increasing number are fleeing for countries such as Malaysia and Indonesia via perilous and often fatal boat journeys, as violent crime adds to longstanding troubles like a lack of educational and work opportunities and bleak prospects of returning to military-ruled Myanmar.
A boat carrying 69 Rohingya landed in Indonesia's Aceh province on Thursday, the U.N. refugee agency said.
"In few places I've worked have camp-based populations had the meagre options of the type that the Rohingya have today," John Aylieff, WFP regional director for Asia and the Pacific, told Reuters.
"It's unthinkable that that population, with all they've been through and with so few other possibilities and options, would on top of everything face a ration cut."
Arif Ullah, an 18-year-old refugee living in the camps, said the existing food allowance was barely sufficient. "If it's further trimmed, how will we survive?"