Underground tunnels reportedly found in no-man's land across Bangladesh-Myanmar border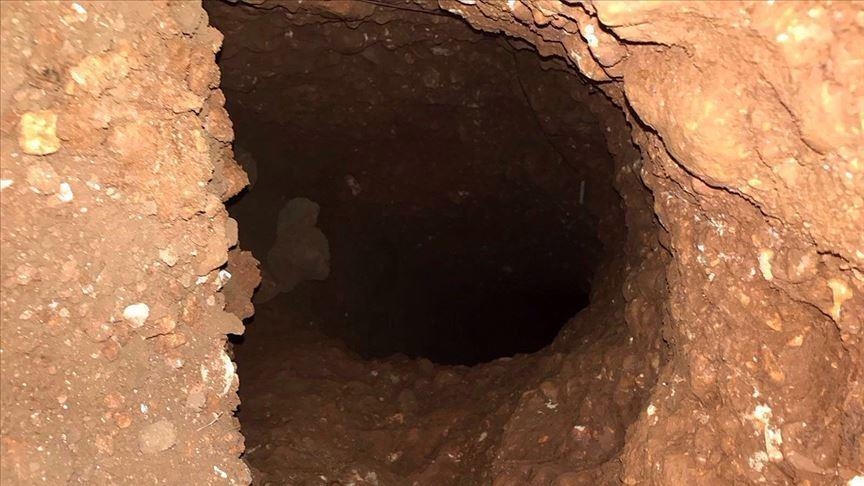 Several underground tunnels have been reportedly found at the no-man's land across the Bangladesh-Myanmar border which were allegedly used by a separatist armed group of Myanmar, according to Rohingya and local sources, Anadolu Agency reports.
"ARSA (Arakan Rohingya Salvation Army) used those tunnels and even detained people after kidnapping them," a Rohingya in the no man's land at Tambru border in Bangladesh's southeastern sub-district of Naikhongchari, Bandarban, told Anadolu, preferring not to disclose his name.
He added that these tunnels have access to Myanmar's territory and were used by the ARSA members.
Speaking to Anadolu, the head of Naikhongchhari sub-district administration, Romen Sharma, said that according to border law, they have no scope to send the border forces to check the no-man's land between two countries.
"We have also come to know from the media reports that there are some underground tunnels in the no-man's land where the Rohingya makeshift tents were located earlier," Sharma said, neither denying nor confirming the existence of these tunnels.
A local private television channel in Bangladesh, Channel 24, interviewed two ARSA members, without mentioning their names, about these tunnels.
"There were a total of seven such underground tunnels. Of which, one was used by ARSA chief Ataullah and another one was used by second-in-command Ustad Khaled. The other tunnels were used for making weapons and other purposes. Those tunnels were made in such a way that they can easily go into Myanmar through it," the report quoted the ARSA members as claiming.
The tunnels came to light on Jan. 18 after a fire broke out in the Rohingya settlement and rapidly burned down all makeshift tents during an alleged day-long fight between two armed groups inside Myanmar across the zero line.
Nearly 5,000 persecuted Rohingya refugees live in makeshift tents in this no-man's land for nearly six years after fleeing a brutal military crackdown in their home country of Myanmar's Rakhine state in August 2017.
Bangladesh is currently hosting more than 1.2 million Rohingya. Several attempts by Bangladesh and international communities for peaceful repatriation of Rohingya to their motherland of Myanmar have failed due to concerns over safety, dignity, and rights.