UPDF enforces 'no passenger transportation' on Rangamati road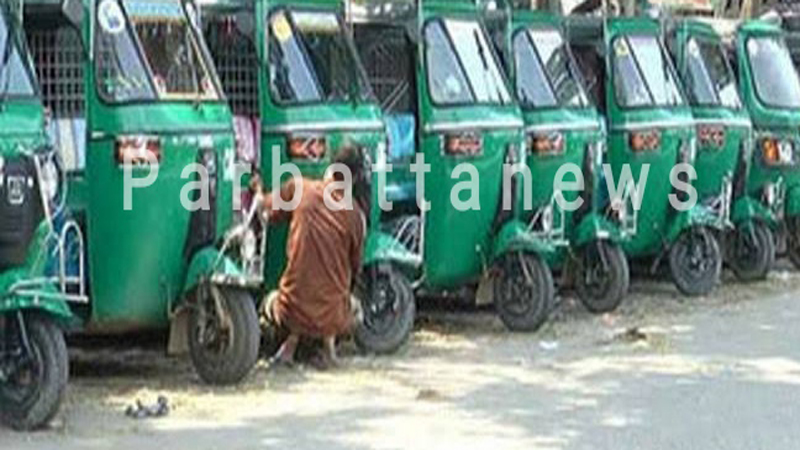 KAUKHALI CORRESPONDENT, RANGAMATI
There are roads and CNG-powered vehicles, but anyone caught riding in one will be fined TK 50,000 and caned 50 times.
No matter how bizarre you find it to be, it is true: it happened on the Kaukhali-Battoli road in Rangamati.
The UPDF, which is led by Bikash Khisha and opposes the CHT peace accord, has stopped allowing drivers to transport passengers along the road after they refused to be extorted twice as much.
When enforcing the suspension of the passenger transportation, they issued a warning that anyone caught travelling in a CNG-powered vehicle would face a Tk 50,000 fine and 50 canings.
The UPDF had been requiring CNG-powered autorickshaw drivers to pay Tk 3,000 for each annual gate pass in order to transport passengers across the approximately 7-kilometer-long road.
People from at least six villages – Kashkhali, Battoli, Baraichhari, Nabhanga, Dobakata, and Barmachari  -have been suffering the most since last Thursday, when the UPDF began stopping people from being transported through that road.
Several CNG autorickshaw drivers seeking anonymity due to safety reasons said they refused to be extorted twice as much as they would not have enough money to support their families.
More than 50 Bengali drivers are now leading inhumane lives along the Kaukhali-Battoli road because they are unable to transport passengers.
When asked about the incident, Officer-in-Charge Parvez Ali of the Kaukhali Police Station said, "I have spoken to many CNG association members about this."
"After discussing it with high-level officials, we are prepared to help them with any kind of administrative work.