UPDF members torch three vehicles in Rangamati protesting fellow's death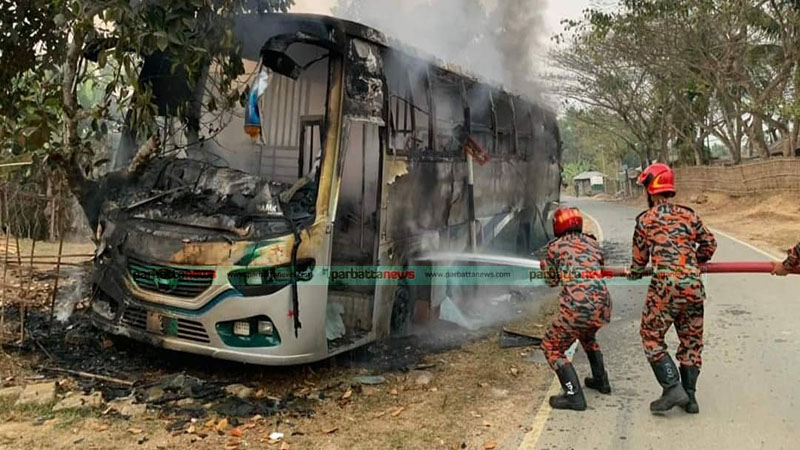 Desk Report:
Members of the United People's Democratic Front (Prasit) or UPDF have set fire to three vehicles in Khagrachhari in protests of the death of their fellow Milon Chakma aka Sourav.
The incident took place at Babuchhora in the hill district's Dighinala around 5:00pm on Tuesday, police have said.
Fire fighters rushed to the scene and doused the fire but by then the vehicles had burnt down, according to them.
Milon Chakma had died earlier in the day, while undergoing treatment at a local hospital in law enforcers' custody.
Dighinala Police Station's Officer-in-Charge Peyar Ahmed said a law enforcers' patrol team arrested Milon Chakma, an accused in multiple cases, around 8:00am on Tuesday. During the arrest, one pistol, four rounds of bullet, three illegal walkitalkis, eight mobile phones, one laptop, one portable generator and some documents were seized from his possession.
As he complained of illness, law enforcers rushed him to Dighinala Health Complex, where he died at 11:00am, he said.
Doctors said Milon Chakma died of a 'heart attack'.
According to law enforcement sources, Milon Chakma was company commander of UPDF (Prasit). Accused in multiple cases like murder, extortion and firearms, he had long been on the run. He was also involved in anti-state activities.