UPDF's half-day road blockade observed in Khagrachhari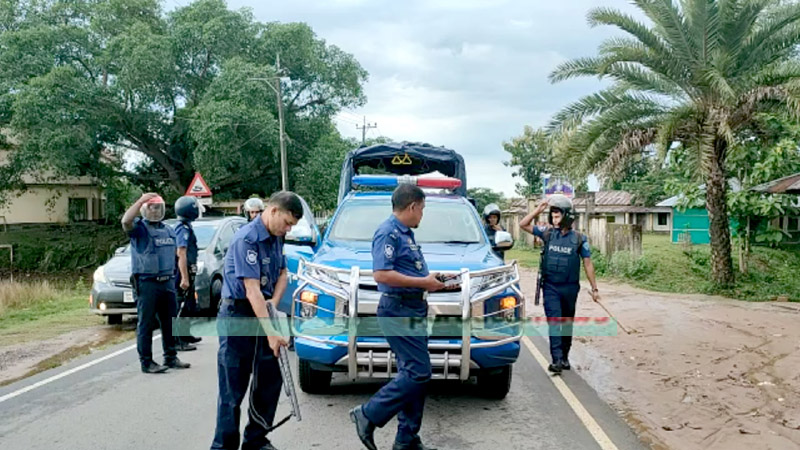 STAFF CORRESPONDENT
A half-hour road blockade called by the UPDF (Prasit) was observed in all five upazilas of Khagrachhari – Guimara, Matiranga, Ramgarh, Manikchari and Laxmichari – protesting the killing of 52-year-old Angthoi Marma alias Agun.
There was no untoward incident anywhere.
Due to the blockade, road communication between Khagrachari and the rest of the country was cut off.
Blockade supporters made attempts to picket on Bailachari and Ramgarh roads in Guimara, but law enforcers foiled them.
Army and BGB personnel were also seen patrolling along with the deployment of additional police at important points of the five upazilas to avoid any kind of violence during the blockade.
Officer-in-Charge of Guimara Police Station Mohammad Rashid said police were deployed at seven places on different roads in his area. Local army assisted the police in protecting the lives and property of the people.
On Friday (September 2) morning, UPDF organizer Angthoi Marma was killed in a fire in the Dewan Para area of Guimara upazila of Khagrachari.