US places sanctions on Myanmar's defence ministry, banks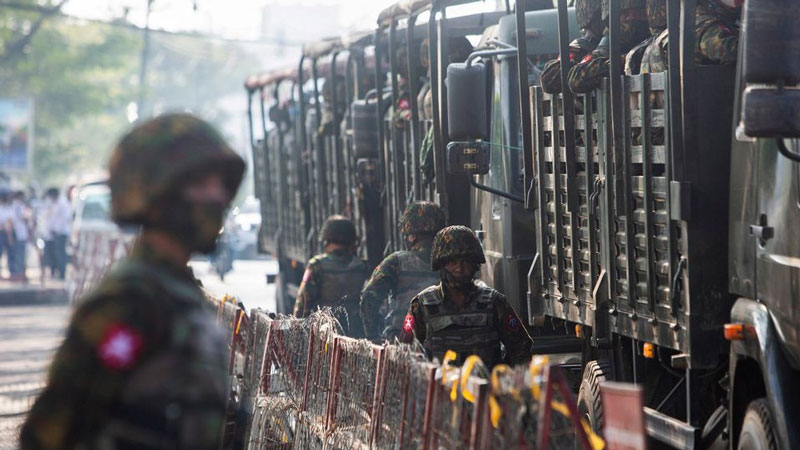 The United States said on Wednesday it is imposing sanctions on Myanmar's Defense Ministry and two "regime-controlled" banks that enable transactions between the military regime and foreign markets to buy arms and other materials, AFP reports.
Myanmar has been in turmoil since a February 2021 coup ousting civilian leader Aung San Suu Kyi. According to a monitoring group, over 3,600 civilians have been killed in the military's crackdown on dissent.
"Burma's military regime has leveraged state-run access to international markets to import weapons and materiel, including from sanctioned Russian entities, to continue its violence and oppression," said Treasury Under Secretary for terrorism and financial intelligence Brian Nelson.
"We will continue to support the people of Burma and deny the regime access to the means to perpetuate ongoing atrocities," he added in a statement, using Myanmar's former name.
On Wednesday, the Treasury Department designated Myanmar's Ministry of Defense, noting its command of the armed forces which "conducted decades of repressive military rule that was violently resumed following the coup in 2021."
The ministry has continued to import goods and military material worth at least $1 billion since the coup, including from sanctioned entities in Russia — providing revenue to Moscow, the Treasury added.
The other entities named were state-owned financial institutions Myanma Foreign Trade Bank, and Myanma Investment and Commercial Bank.
The banks "primarily function as foreign currency exchanges" and allowed Myanmar's state-owned enterprises access to international markets using offshore accounts, helping them transact more easily with foreign entities, the statement added.
The financial institutions also allow the Defense Ministry and other sanctioned military entities to buy arms and other materials from foreign sources, said the Treasury.
As a result of the designations, all property and interests in property of those named in the United States are blocked and must be reported, among other restrictions.