US Under Secretary Uzra Zeya visits Rohingya camp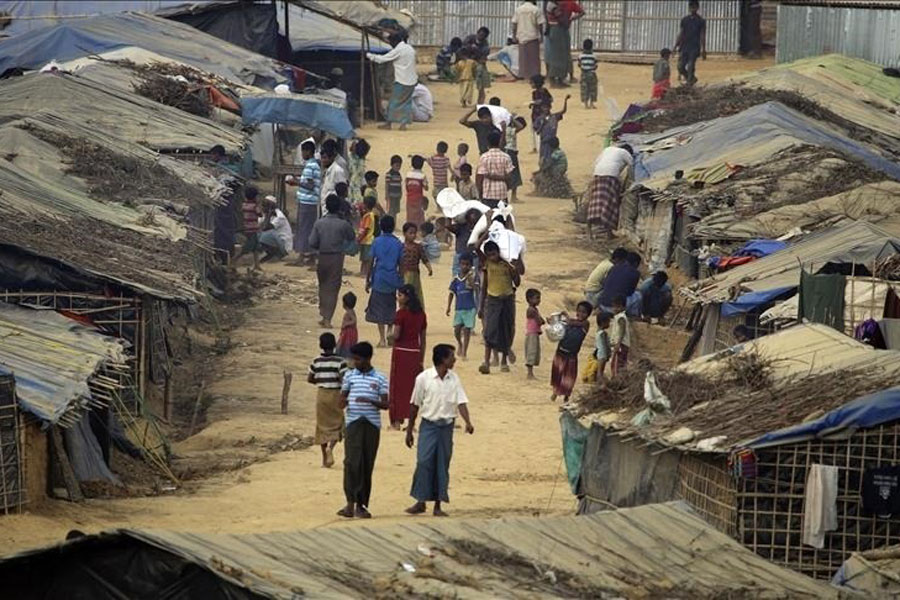 A high-level US delegation, arriving in Dhaka on Tuesday, visited Rohingya camp at Ukhiya in Cox's Bazar on Wednesday (July 12).
The US delegation included US Under Secretary for Civilian Security, Democracy, and Human Rights Uzra Zeya, US Assistant Secretary of State for the Bureau of South and Central Asian Affairs Donald Lu and Deputy Assistant Administrator of the Bureau for Asia, USAID, Änjali Kaur.
Senior officials of US Embassy in Dhaka accompanied the delegation during its visit.
Refugee Relief and Repatriation Commissioner (RRRC) Mohammed Mizanur Rahman said the US delegation reached Rohingya camp no-9 at 11:00 am and then visited the registration centre of UNHCR.
Apart from visiting the activities of different international agencies, the delegation exchanged views with Rohingya community leaders, imams, women and children.
After holding a meeting with government officials and aid workers at the UNHCR office in Cox's Bazar, the US delegation returned to Dhaka the same day.