We are doing our best for Rohingyas: PM Hasina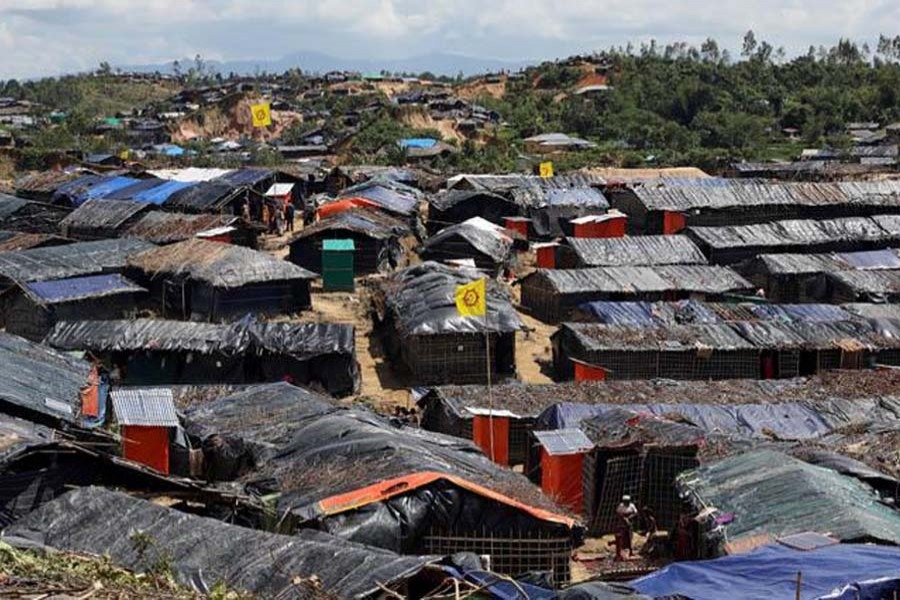 NEWS DESK
rime Minister Sheikh Hasina has said although Bangladesh has a large population in a small territory, it has sheltered Rohingyas on humanitarian ground.
"We are discussing with Myanmar over the Rohingya issue and trying to convince them that they (Rohingyas) are their citizens, they should be taken back to their homeland," Prime Minister said in an interview with the Bangla service of Voice of America (VoA) aired on Saturday.
Unfortunately, international assistance for Rohingya refugees has been greatly reduced since Covid-19 and the Ukraine-Russia war. "Now we have to carry this burden almost alone. But still, we are helping them in every way," she said responding to a question on the progress of Rohingya repatriation to Myanmar.
"But we want them to go back to their country because children are being born and growing up today. They cannot get a healthy environment in this camp to grow up. Not only that, many of them are getting involved in various crimes, like drug peddling, arms trafficking, human trafficking. They have a future. So the sooner they can return to their land they will be able to lead a better life," she added.
"Since we have sheltered them, we are fulfilling our responsibility and we are doing our best for them," she said.
Prime Minister Sheikh Hasina urged the world community to take a minimum measure so that Rohingyas can go back to their own country. They can lead a life like human beings.
The United Nations or other NGOs or aid organizations who are providing assistance can do that there as well. "As Myanmar is our neighboring country, we are trying to make them understand that you should take your citizens back," PM Hasina added.
The prime minister responded to a number of questions on US Visa sanction, human rights, Khaleda's treatment abroad, caretaker government, the constitution and other issues.
When asked about the steps to improve the security situation in Rohingya camps, she said "We are taking all security measures there. Our joint forces patrolling there, the police, the army, other law enforcement agencies, and the border guard are all active there."
"We have significantly improved the Bhasanchar for the Rohingyas. Those who are living there are much better off. They are not facing such problems there. They are being given various training, livelihood arrangements are also being made, schools, medical centers are all there," she said.