2 Rohingya killed as army, rebels clash in Myanmar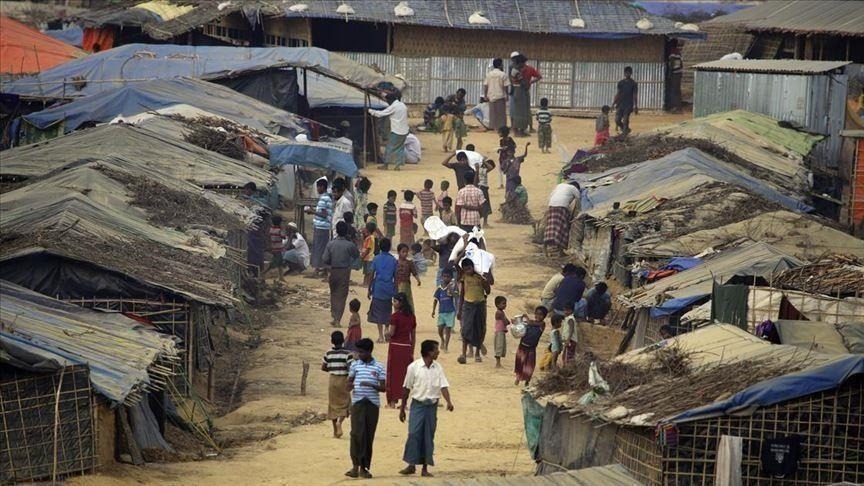 NEWS DESK
Two Rohingya refugees were killed and five others were injured in Myanmar on Friday (Nov 4, 2022) when several mortar shells hit their villages during a battle between the junta forces and a rebel group, raising panic among refugees living in Bangladesh's camps, Anadolu Agency reports.
The Myanmar Army carried out "heavy shelling thoughtlessly and indiscriminately on Rohingya residential villages" from 09:00 am to 11:00 am local time (0230-0430GMT), killing two Rohingya and injuring five others, a Rohingya community leader in Bangladesh told Anadolu Agency, requesting anonymity for safety reasons.
He said Myanmar military ships shelled the positions of the rebel armed group Arakan Army, a religiously Buddhist armed group, in Kaladan River near Kyauk Taw in Arakan state, citing his relatives nearby as the source and providing photographs of the injured and a video.
He stated that two residential houses and a mosque in the Rohingya community of Let Saung Kauk, 2 kilometers south of Kyauk Taw town, had been completely demolished.
The Rohingya leader shared three photos and a video clip of people crying around a severely injured Rohingya youth whose one hand was severed by a mortar shell.
The images also show a badly injured Rohingya boy being carried somewhere else, while another close-up of a face shows the injury near the head.
The information was also circulated over social media among other Rohingya in Bangladesh's refugee camps in the border district of Cox's Bazar, causing panic among the persecuted people.
The Myanmar authorities have yet to issue any statement on the incident.
"If things continue like this, we will never return to our homeland," Rohingya youth Ziaur Rahman told Anadolu Agency.
He added that no Rohingya will return to their places of origin "without international intervention" due to safety reasons.
More than 1.2 million Rohingya have been living in 34 refugee camps in Bangladesh and most of them fled a brutal military crackdown in August 2017.