An innocent Bawm villager killed by Bawm party terrorists in Mizoram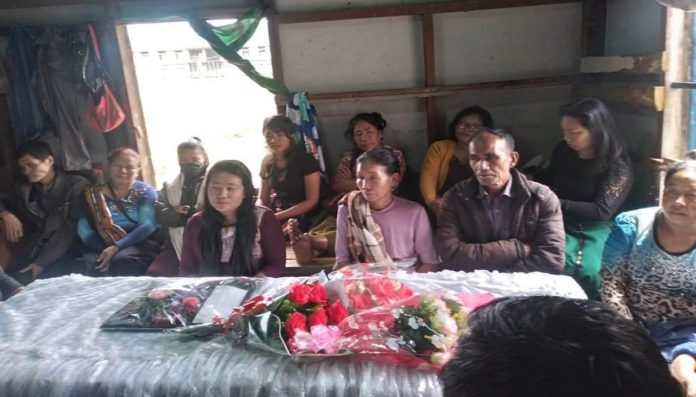 NEWS DESK
It has been alleged that an innocent villager named Sanglianjual Bawm alias Passen Bawm (29) from Bandarban of Bangladesh was murdered by terrorists of Kuki-Chin National Front known as Bawm Party in Longtlai District of Mizoram State, India, HIll Voice reports.
According to the sources, on March 19, 2023, the terrorists of the Bawm Party took Sanglianjual Bawm alias Passen Bawm to Mongbuh area of Bawm Para of Mizoram's Lawngtlai district and brutally killed him.
After that, Va te Kuki, who is known as one of the spokespersons of the Bawm Party, gave a status on his Facebook account admitting responsibility for the murder.
In it, he wrote, those who are constantly spreading propaganda and defamation against Bawm community and KNF have been identified… They tried to make apprehend all KNF leaders by setting out spies in KNF meetings. But they could not succeed, rather had to lose the life of their spies.
It is known that the house of Sanglianjual Bawm alias Passen Bawm, the murder victim, was at Arthah Para of Ruma Upazila of Bandarban District. He left wife and a 6-year-old son.
According to local sources, such incidents of murder and kidnapping are taking place due to mistrust within the Bawm Party members and supporters. Passen Bawm is known to have been a member of KNF at one time.
As a result of the Bawm Party's threat, it was not possible to file a case on behalf of Passen Bawm's family in the incident of Passen Bawm's murder. It is said that there has been developed some extent of anger and dissatisfaction of the general Bawm community and concerned branch NGOs of Bungthlang, Hmwngbhu and Hmunnuam village of Lawngtlai district in Mizoram against the KNF.
It should be noted that since last year, KNF has abducted 26 innocent villagers including 11 from Bawm community, killed at least 8 people including 4 from Bawm community, evicted 1000 Bawm, Tanchangya, Tripura and Marma villagers from nearly two dozen villages.