Dhaka seeks greater Dutch support for Rohingya repatriation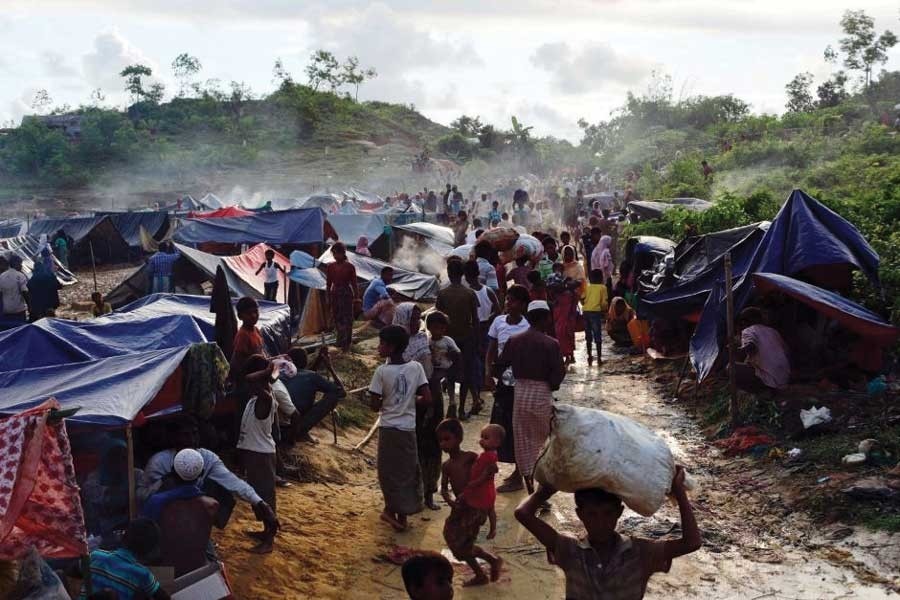 NEWS DESK
Principal Secretary to the Prime Minister Mohammad Tofazzel Hossain Miah has sought support from the Netherlands towards the sustainable return of the Rohingyas and a political solution to the issue in Myanmar.
He made the request while calling on Dutch Prime Minister's Foreign and Security Adviser Geoffrey Van Leeuwen on Friday.
He also lauded the Dutch government's intent to deepen cooperation with Bangladesh beyond the water sector.
The principal secretary, accompanied by Bangladesh Ambassador to the Netherlands M Riaz Hamidullah, apprised Bangladesh's journey in building a pluralist and liberal society, advancing women, and commitment to strengthening functioning democratic institutions in Bangladesh.
Leeuwen lauded Bangladesh's continued journey in development under the leadership of Prime Minister Sheikh Hasina.
He also reiterated the Dutch prime minister's invitation to Prime Minister Hasina to visit the Netherlands.
Principal Secretary proposed instituting a Public-Private Dialogue mechanism with the Netherlands which the Dutch side welcomed.
The principal secretary is leading a high-level Bangladesh delegation comprising Commerce Secretary Tapan Kanti Ghosh, BGMEA President Faruque Hassan, former MCCI President Barrister Nihad Kabir and the Secretary-General, Farooq Ahmed.
During the day, the delegation held several meetings at the Dutch Foreign Ministry where the two sides discussed a wide range of issues including the extension of EU GSP facilities towards Bangladesh apparel sector beyond graduation as an LDC, collaboration on the implementation of transformative projects under Bangladesh Delta Plan (BDP), facilitating Dutch investment financing in the private sector, especially across diverse sectors of Bangladesh agriculture, bringing innovative Dutch water solutions to Bangladesh.
He also met with representatives of leading Dutch financial institutions and the Eindhoven-based Brainport.