Hamas claims to destroy 6 Israeli tanks in Gaza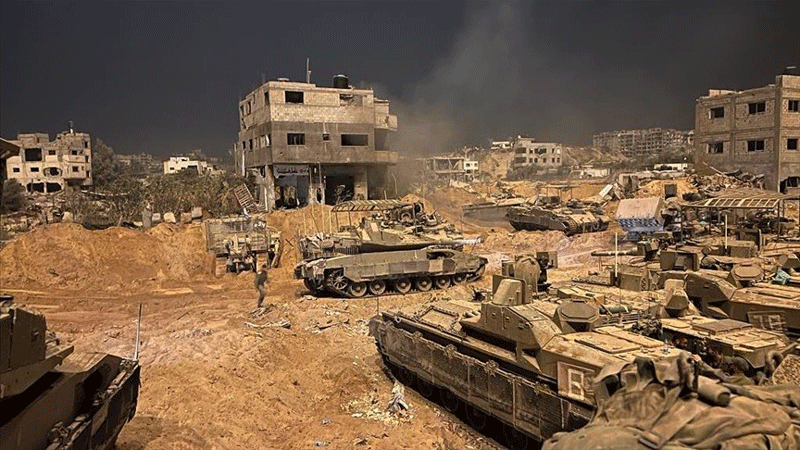 Palestinian group Hamas claimed Wednesday to have destroyed six Israeli tanks and two military vehicles in the Gaza Strip, Anadolu Agency reports.
In a statement, the group's armed wing, the Qassam Brigades, said three tanks and two vehicles were struck by anti-armor shells north of Gaza City.
Two more tanks were destroyed southwest of Gaza City and another northwest of Beit Lahia city in the northern Gaza Strip, it added.
There was no comment from the Israeli army on the Hamas' statement.
Israel has launched relentless air and ground attacks on the Gaza Strip since a cross-border attack by Hamas on Oct. 7.
At least 10,328 Palestinians, including 4,237 children and 2,719 women, have been killed since then. The Israeli death toll, meanwhile, is nearly 1,600, according to official figures.
Besides the large number of casualties and massive displacements, basic supplies are running low for Gaza's 2.3 million residents due to the Israeli siege.