Liberation War Corner set up with Khagrachari Army Region collaboration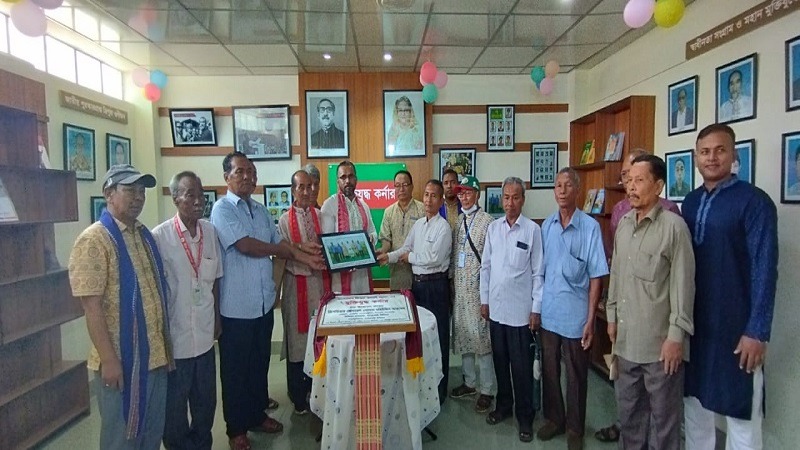 KHAGRACHARI CORRESPONDENT
A Liberation War Corner, in collaboration with the Khagrachari Army Region, has been established at the Bangladesh Tripura Kalyan Sangsad (BTKS) in Khagrachari Sadar's Milanpur.
The Corner is set up to honor the courageous participants of the Liberation War of the Tripura Community in Bangladesh.
On Thursday, Brigadier General Golam Mohiuddin Ahmed Mahi, the Region Commander of Khagrachari, inaugurated the Liberation War Corner as the chief guest.
During the inauguration, he said that this Liberation War Corner would inspire the new generations of the Tripura community.
Additionally, he said, it would not only inspire the Tripura people but also other ethnic groups, who would want to know about the former's contribution to the liberation war
Mr Mahi expressed his sincere appreciation to all concerned at the BTKS for taking such a beautiful initiative to set up the Liberation War Corner.
Khagrachari Sadar Zone Commander Lieutenant Colonel Abul Hasnat and Khagrachari Region Staff Officer (G2I) Major Zahid Hasan, among others, were present.
Dayanand Tripura, joint general secretary of the BTKS, moderated the event.