22 pilgrims, mostly Bangladeshis, dead in Saudi bus crash: Mission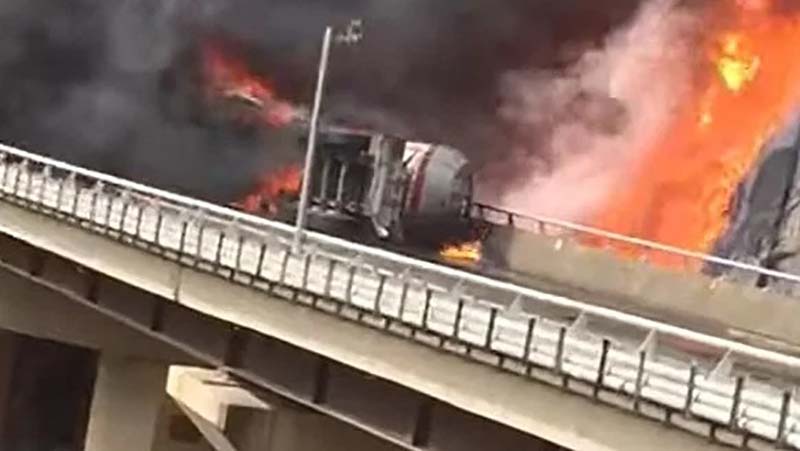 Most of the 22 pilgrims who were killed in a bus accident in Saudi Arabia on Monday are Bangladeshis, the Bangladesh Mission in Jeddah said on Tuesday.
The bus carrying 47 people to the holy city of Makkah crashed and burst into flames in the Abha district of Asir Province of Saudi Arabia on Monday afternoon, officials in the mission said.
'There were a total of 47 passengers in the bus carrying Umrah pilgrims to Makkah and 22 of them died in the accident. Only three of the victims that could be identified so far were not Bangladesh nationals and the rest 19 bodies could not be identified,' Bangladesh's consul general at Jeddah Muhammad Nazmul Hoque told local media.
He said that there were 35 Bangladeshi Umrah pilgrims in the bus that caught fire after it collided with a bridge there.
He said that most of the bodies were burnt and, therefore, they could not be identified immediately.
The consul general said that 18 Bangladeshis injured in the deadly incident were under treatment at hospitals.
He said that the Saudi authorities were working to identify the bodies.
Nazmul Hoque said that DNA tests might be required to identify the bodies.