Myanmar makes no progress on peace; ASEAN needs unity: Indonesia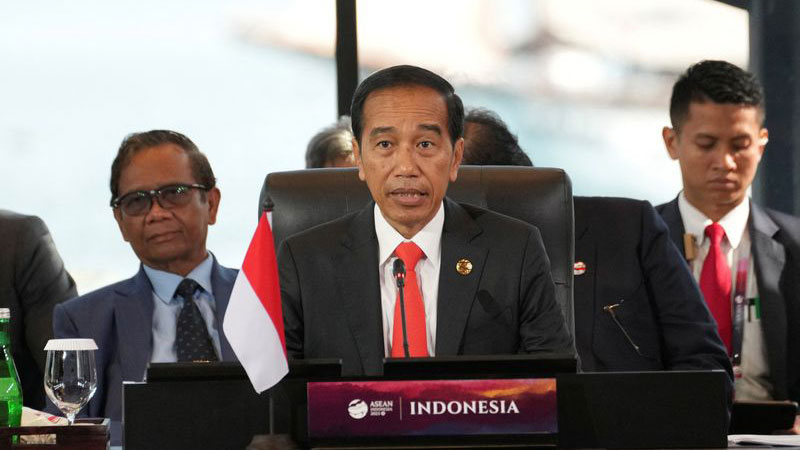 Myanmar's ruling military has made no meaningful progress on implementing a peace plan agreed with ASEAN two years ago and the bloc must show unity in deciding how to address the escalating crisis, Indonesia's president said on Thursday, Reuters reports.
Joko Widodo, who is chair of the Association of Southeast Asian Nations (ASEAN) this year, was speaking on the second day of an ASEAN leaders' meeting in the town Labuan Bajo, where the "five-point consensus", or "5PC", as the Myanmar peace plan is known, is in the spotlight.
"I must speak candidly. On implementation of the 5PC, there has not been significant progress," he said. "Therefore, ASEAN unity is required to decide on the next steps."
The president called on the 10-member grouping, of which Myanmar is a member, to chart a way forward to de-escalate spiralling violence in Myanmar since the army overthrew a government led by Nobel Peace Prize laureate Aung San Suu Kyi in 2021.
The coup triggered widespread protests that the military crushed. The army has since been fighting ethnic minority insurgents seeking self-determination and allied pro-democracy fighters.
As ASEAN chair, Indonesia has been talking to all sides in recent months in an attempt to get talks going.
ASEAN last month condemned the military over one of its latest and most deadly air strikes that killed at least 100 people. The junta says it is fighting "terrorists".
ASEAN has barred Myanmar junta leaders from attending its high-level meetings over its failure to implement the plan, which its top general agreed to in April 2021 in a meeting in Jakarta.
ASEAN secretary general Kao Kim Hourn told Reuters on the sidelines of the summit that the plan, which involves an end to violence, humanitarian access and dialogue among all parties, would still serve as the foundation for engaging with the junta.
"From the ASEAN side, there is a strong desire to assist Myanmar, but it is not easy," he said, adding: "Rome was not built overnight".
"What we should be doing is to ensure that violence is eliminated. That is the bottom line."
Amid reports about disagreement within ASEAN on how to handle the Myanmar crisis, Malaysia's foreign minister, Zambry Abdul Kadir, said the bloc was serious about the issue "but it had to come as a force together".
"Everyone wants to find a peaceful solution, and a lasting one," he said.
ASEAN leaders have also promised to cooperate on combating human trafficking, protecting migrant workers and supporting the electronic vehicle industry.