Over 3,000 Myanmar junta troops killed in first half of 2023: NUG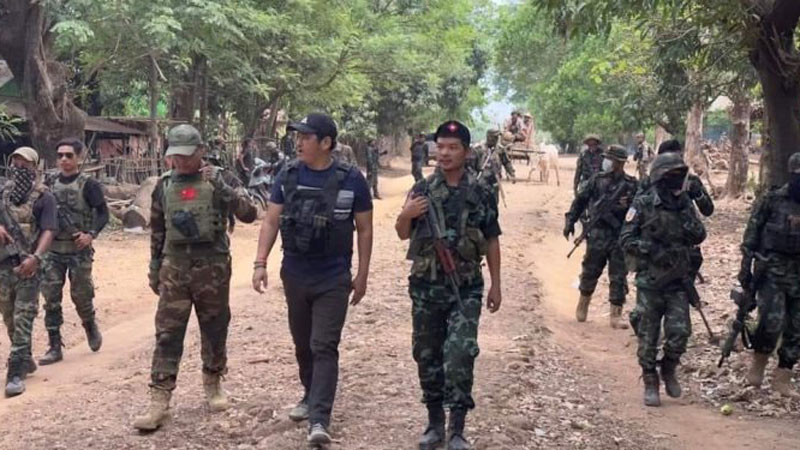 Myanmar's civilian Nation Unity Government (NUG) claims 3,012 junta soldiers were killed and 4,021 wounded during clashes with its armed wings and ethnic rebel allies in the first half of 2023, The Irrawaddy reports.
A total of 935 clashes were reported between junta forces and the NUG's People's Defense Forces and allied ethnic armed organizations (EAOs) from January to June, said the NUG's Defense Ministry.
The clashes saw PDF groups and allied EAO forces seize more than 30 junta bases, including 10 in Kayah State, six in Sagaing Region, and 19 in the lower part of the country, said U Maung Maung Swe, deputy secretary of NUG's Defense Ministry, in a video briefing about the armed revolution on Monday.
Resistance groups also seized 15 police stations and 10 outposts of the junta's border guard forces, as well as 14 bases of the pro-junta Pyu Saw Htee militia.
Resistance groups conducted about 255 drone strikes on junta bases and regime targets.
In the clashes, resistance forces also seized 203 military-grade weapons along with over 30,000 rounds and nearly 800 explosive devices.
The Irrawaddy was unable to independently confirm the NUG's claims.
The Defense Ministry did not reveal resistance casualties, but numerous resistance fighters were also reported killed during clashes and regime raids over the same period.
In Kayah State alone, 667 regime troops and 99 resistance fighters were killed in 222 clashes between January and July, said the Progressive Karenni People Force (PKPF), an ethnic rights group monitoring regime atrocities in the state.
During the same period, the junta responded with 338 airstrikes on civilian and resistance targets in the state.
The Defense Ministry also said resistance groups attacked five junta airbases in Yangon, Bago, Mandalay and Magwe Regions while conducting 12 attacks on seven junta weapons factories in upper Myanmar.
Resistance groups also conducted 13 bombings on facilities of five military divisions, including the headquarters of Northwest and Southeast military commands, according to the Defense Ministry.
"Since the start of 2023, even regime forces in the bases of military commands and divisions feel insecure as their bases have become battlefields due to our attacks," said U Maung Maung Swe.
He added that PDFs and EAOs plan to launch more assaults on regime bases soon.
The junta is currently suffering losses on a daily basis as PDFs and EAOs groups continue their attacks on regime targets.
The regime is simultaneously facing escalating attacks by EAOs in Shan and Kachin states after attempting to take more control of territory since late June.