UPDF extortionist held in Khagrachhari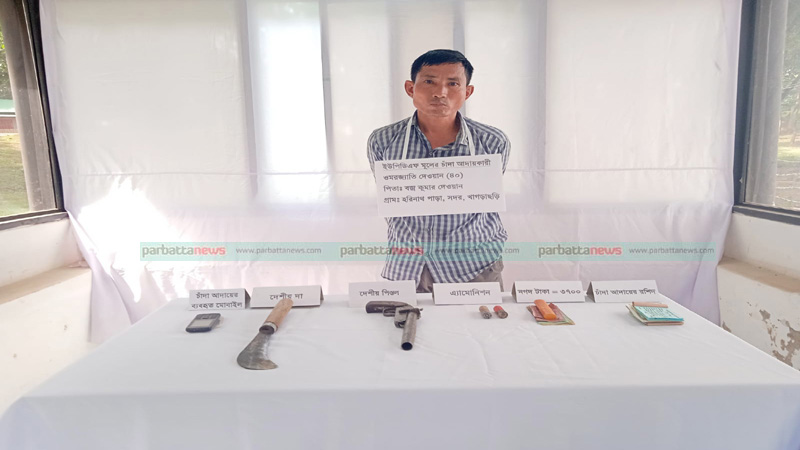 DESK REPORT
The army has arrested a terrorist of the United People's Democratic Front or UPDF in Khagrachhari.
Named Amar Jyoti Dewaan, 48, he was arrested from Giriful area of the hill district during a raid on Thursday (July 3), sources said.
Tipped off that four to five extortionists of the UPDF were spending night in the Giriful area, a team of Khagrachhari zone army conducted a raid there from 4:00am to 1.15pm on Thursday.
During the raid, they managed to arrest Dewan only and recovered one country-made pistol, two rounds of ammunition, one country-made machete and one mobile, one extortionin received and Tk 3,700 in cash.
After the interrogation, they have handed over the terrorist to Khagrachhari Sadar Police Station.