US stands with Bangladesh to tackle Rohingya crisis: Noyes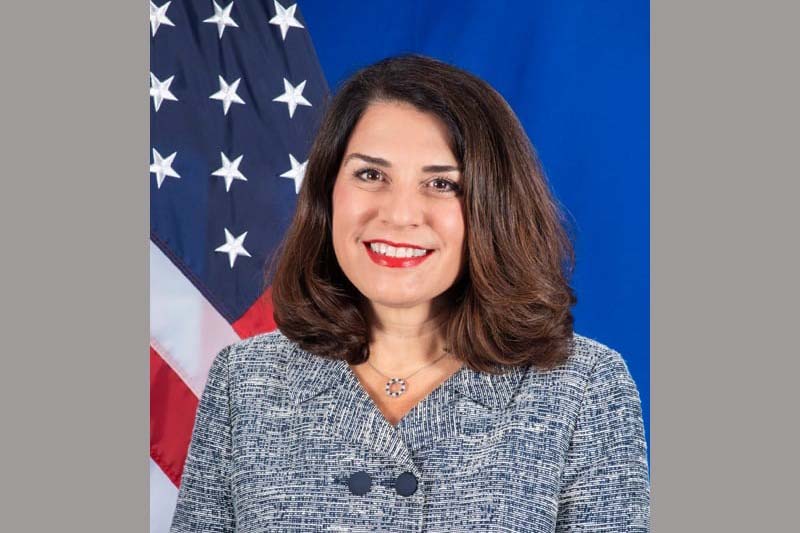 NEWS DESK
The United States (US) will continue its support to Bangladesh to tackle Rohingya crisis and to maintain the living standard of the Bangladeshi host community.
"We stand with Bangladesh in responding to the needs of refugees (Rohingyas) and the Bangladeshis who host them because all people deserve to live in safety and with dignity," said US Assistant Secretary Julieta Vallas Noyes in a statement today, Dec 8, 2022.
US Assistant Secretary for the Bureau of Population, Refugees and Migration Noyes paid a visit to Bangladesh from December 3 to 7 to visit Rohingya camps in Cox's Bazar and Bhashanchar as well as met government and non-government officials.
In her statement, she said the US commends the people of Bangladesh for generously welcoming Rohingyas into their communities and also for recognizing that it is not yet safe for the displaced people to return home in Myanamr.?
"As part of our unwavering partnership with the Government of Bangladesh and our comprehensive response to Rohingya refugees,?the US government is very pleased to establish, in coordination with United Nations High Commissioner for Refugees and other resettlement countries, a resettlement program for the most vulnerable Rohingyas," she said.
During the visit, Noyes said, she had the opportunity to meet with Bangladeshi officials and others, Rohingyas, and humanitarian partners to understand the effects of the violence in Myanamar on the lives of Bangladeshis and Rohingya.
"Our delegation observed refugee camps in Cox's Bazar and Bhasan Char, where we pledged to continue our support, alongside many other countries, NGOs, and international organizations, to Rohingya refugees and the affected Bangladeshi communities," she said. ?
Since 2017, she said the American people have provided more than $1.9 billion in humanitarian assistance to affected populations in Myanmar, Bangladesh, and elsewhere in the region, for Rohingya and their host communities.
"We have placed strong sanctions on Burma (Myanmar) to encourage changes in behavior that will stop the violence and allow Rohingya to return to their homeland," she said.
The Assistant Secretary said her country also support the efforts to hold the perpetrators of the genocide against Rohingya accountable and to ensure justice for the victims.
During her meeting with foreign minister Dr AK Abdul Momen, Noyes informed that the US will take few Rohingyas to the USA from Bangladesh for resettlement each year.