29 Malaysia-bound Rohingyas, four agents held in Cox's Bazar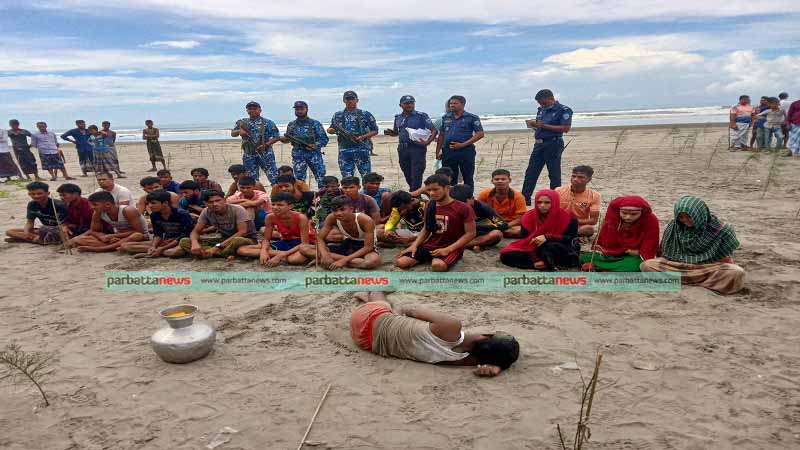 TEKNAF CORRESPONDENT
Bangladesh Coast Guard have arrested 29 Rohingyas, including three women, and four daalals ( and trawler sailors and agents of human traffickers) from Teknaf in Cox's Bazar while illegally going to Malaysia.
They were arrested from Baharchhara Holbania Ghat area of Teknaf on Tuesday morning (Oct 4, 2022), said Commander of the Coast Guard's Teknaf Statipn Ashiq Ahmed.
Those arrested had gathered in the area as the trawler carrying them aboard sank, he said.
Legal action against them is underway, Mr Ahmed added.