Rohingya woman shot dead in year's 24th killing in Bangladesh refugee camps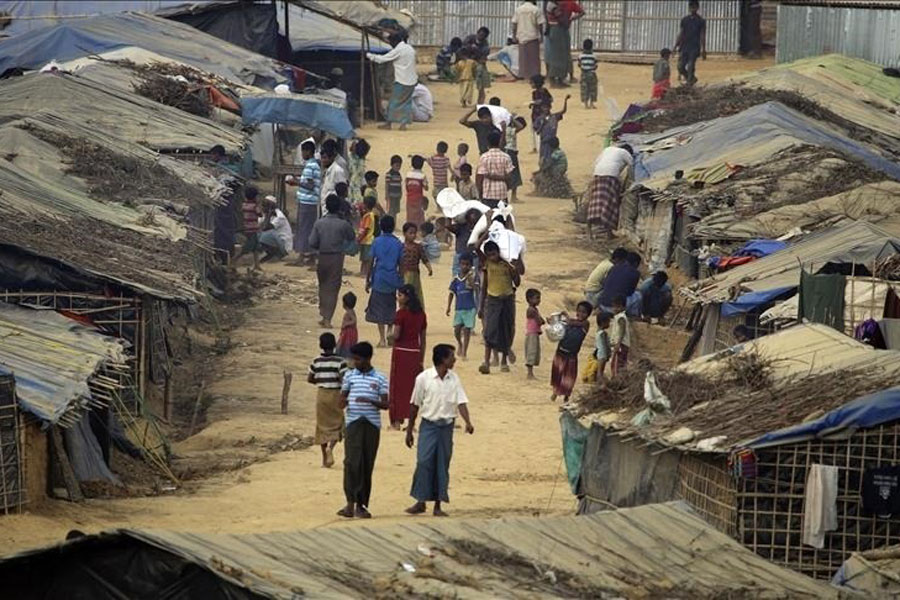 A Rohingya woman was shot dead at a refugee camp in Bangladesh's southeastern Cox's Bazar district, the 24th such killing this year, Anadolu Agency reports.
Two more women – a Rohingya community leader named Monira Begum and her daughter Noor Fatema – were wounded in the shooting at the Nayapara refugee camp, officials said.
A group of some 15 assailants led by a Rohingya man targeted Monira's house, according to Mohammad Jamal Pasha, a police official in Cox's Bazar.
The victim was Monira's 30-year-old sister Jamila Begum.
"Monira and Noor are in hospital. Their condition has deteriorated," Pasha told Anadolu.
He said the shooting was the latest sign of deadly power struggles between Rohingya groups in refugee camps.
129 murders in 5 years
There were 129 murders in Rohingya camps between August 2017 and December 2022, according to data compiled by Cox's Bazar police.
A report by the Bangladeshi Defense Ministry released this February said there are 11 armed groups active in Rohingya refugee camps, including the separatist group Arakan Rohingya Salvation Army (ARSA) and the Rohingya Solidarity Organization.
It said ARSA is in control of the Cox's Bazar camps, as well as the one in Tambru Konapara near the border with Myanmar, which serves as a hub for the group's "illegal and unlawful activities" because of lax law enforcement in the area.
There were 64 killings in the camps in the last two years – 22 in 2021 and 42 in 2022, according to the ministry's report.
It said violence has been "increasing" in the settlements because rival groups are fighting "with the motive to ensure authority over the camps."
More than 1.2 million Rohingya Muslims forcibly displaced from Myanmar live in 33 congested refugee camps in Cox's Bazar, with another 30,000 relocated to Bhasan Char, an island in the Bay of Bengal.
Most of the refugees fled a brutal military crackdown in Rakhine, a state on the western coast of Buddhist-majority Myanmar.