Amdassador: EU sustaining its support to Rohingya crisis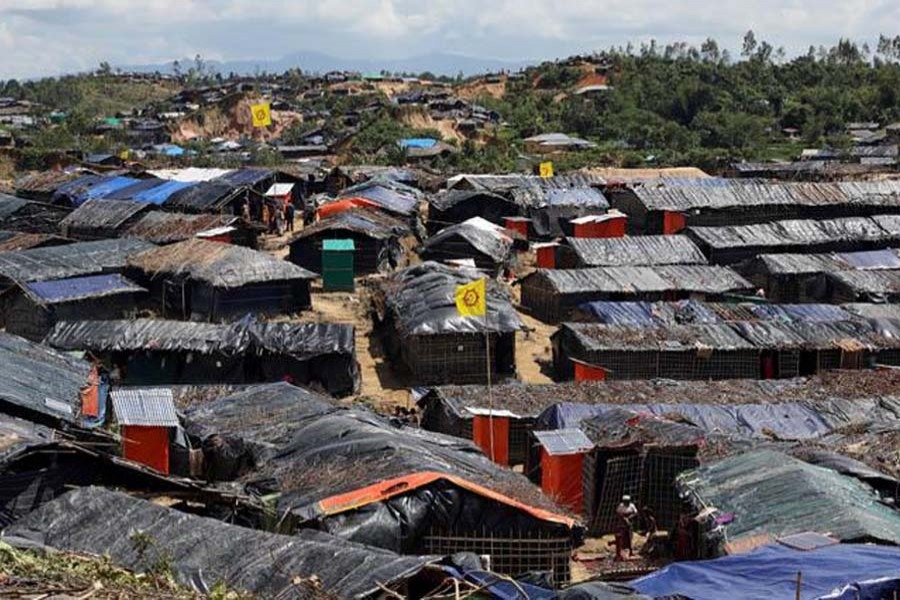 NEWS DESK
The visiting delegation of the European Union (EU) on Monday exchanged views with the Rohingyas in the camps and assured them of their continued support.
"Intense program in Bangladesh for Deputy Managing Director for Asia and the Pacific at the European External Action Service (EEAS) Paola Pampaloni with a visit on Monday to the Rohingya camps, including exchanges with women refugees, schools, Rohingya Cultural Memory Centre and food centres," said EU Ambassador to Bangladesh Charles Whiteley who accompanied the visiting delegation members.
The delegation members thanked the Bangladesh authorities, Rohingya Refugee Response Centre, UN and the Humanitarian Aid department of the European Commission (ECHO).
The European Union is "sustaining its support" to the crisis, said the EU Ambassador.
The delegation, led by Deputy Managing Director for EEAS Paola Pampaloni, arrived in Dhaka on Sunday to have discussions with relevant stakeholders on the country's labour sector.
"Freshly arrived in Dhaka for EU exchanges with Bangladesh stakeholders on labour rights and human rights," Ambassador Whiteley wrote on X, formerly known as twitter, after his arrival together with some of the delegation members from Brussels.
They visited a school for children with disabilities in Badda, Dhaka on Sunday.
They will have meetings with labour, commerce and foreign secretaries of the government on Wednesday apart from their talks with other relevant stakeholders.
The visit is aimed at taking "stock of progress" in implementing the National Action Plan for the labour sector, Ambassador Whiteley told UNB.
Bangladesh adopted a National Action Plan (2021-2026) on the labour sector and the plan is closely linked to the roadmap submitted by the government of Bangladesh to the ILO Governing Body as the result of an Article 26 complaint.
The roadmap aims to improve the country's observance of labour rights including freedom of association and the right to collective bargaining.
Last month, Ambassador Whiteley said aligning labour law with international standards will be an "essential element" for the European Parliament and the Commission in considering Bangladesh's application for market access, the GSP+.
"Bangladesh has the option to accede to GSP+ which is the next most generous GSP program after the Everything but Arms (EBA)," he said while speaking at a seminar in Dhaka.