Bangladesh's home minister for keeping eye on Rohingyas' illegal movement amid 'Mocha'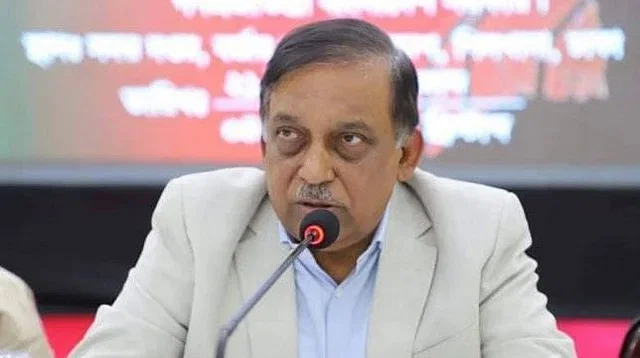 Home minister Asaduzzaman Khan Kamal on Saturday (May 13) instructed all law enforcement agencies to remain alert so that the Rohingyas cannot scattered across the country centering the severe cyclonic storm 'Mocha'.
"The law enforcement agencies have been instructed to prevent the Rohingyas from spreading across the country due to the severe cyclone Mocha," he said.
He said the government has already taken all kind of preparations including keeping security forces ready to tackle the cyclonic situation.
The minister said these while responding to a question of journalist after attending the 50th anniversary of Tejgaon Mohila College organised at Krishibid Institute Bangladesh (KIB) in the capital's Farmgate area.
Asaduzzaman said all law enforcement agencies including Armed Police Battalion (APBN) have already been instructed to prevent the Rohingyas from crossing the area covering barbed wire so that they cannot take advantage of the disaster.
"The government has taken extensive preparations to deal with cyclone 'Mocha'," the home minister said, adding that almost all the people are being evacuated from Saint Martin's Island.
"Residents have been advised of the extent of the storm in Saint Martin's area," he said.
Residents and all people have been instructed to stay alert and seek safe shelter, he added.
"However, if anyone wants to go voluntarily they will not be allowed to go. They will be kept in specific places," he said.
Besides, the concerned law enforcement agencies have been given instructions to help the people in dealing with the disaster.
The principal, vice-principal, teachers, parents, dignitaries and students of Tejgaon Mohila College were present on the occasion.