Bangladesh not capable of evacuating 1.2 million Rohingyas in Cox's Bazar: MInister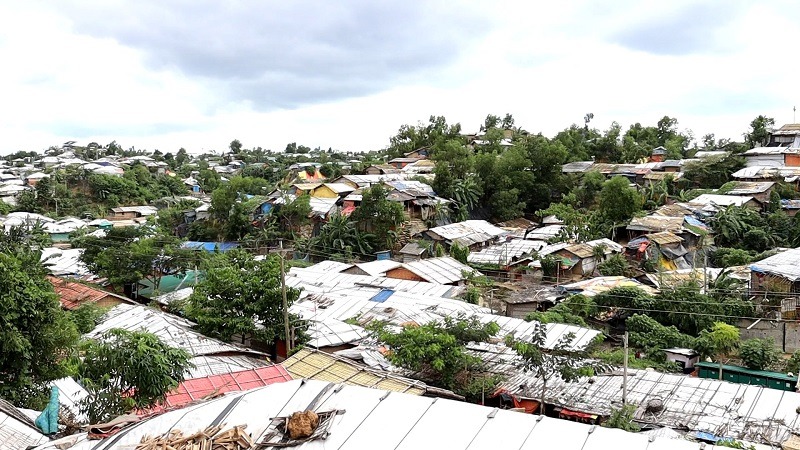 State Minister for Disaster Management and Relief Md Enamur Rahman on Saturday said the government doesn't have the capacity to shift 1.2 million Rohingyas living in Rohingya refugee camps in Cox's Bazar to safer places in the wake of cyclone Mocha.
He came up with the remark while talking to reporters after an emergency meeting of the Implementation Board of Cyclone Preparedness Programme at the conference room of the ministry.
The state minister said 4,500 volunteers are working for the Rohingyas under the leadership of the Office of the Refugee Relief and Repatriation Commissioner (RRRC) .
"There is no fear of tidal surge on the hills. But heavy rains may trigger landslides. Keeping this in mind, I have asked the volunteers to be prepared," he said.
The maritime port of Cox's Bazar has been asked to hoist the great danger signal 10 as very severe cyclonic storm Mocha over east central Bay and adjoining area moved North-Northeastwards over the same area.
Cox's Bazar deputy commissioner Shaheen Imran told UNB that the maritime port of Cox's Bazar has been asked to hoist great danger signal No 10.
Besides, the maritime port of Chattogram has been advised to hoist great danger signal 8 while maritime ports of Mongla and Payra have been advised to hoist local warning signal 4.
The low-lying areas of the coastal districts of Cox's Bazar and Chattogram and their offshore island and chars are likely to be inundated by 8-12 feet tidal surge.