BGB recovers 2 lakh yaba tablets worth Tk 22 crore in Teknaf; none held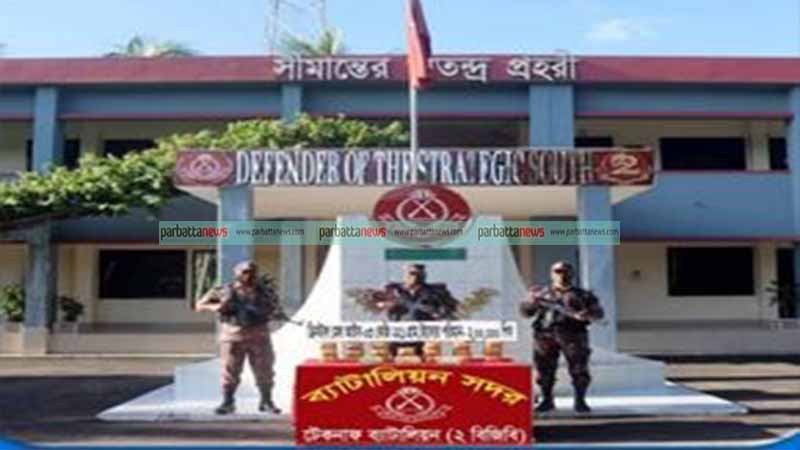 NEWS DESK
Border Guard Bangladesh, or BGB, has recovered 200,000 pieces of Yaba tablets and 3.221 kg crystal meth (ice) in a special operation in Cox's Bazar's Teknaf.
The drugs were recovered around 1:30 pm on Monday (July 25), the BGB-2 said in a media statement on Monday.
According to BGB-2 sources, on the basis of secret sources, it was learnt that smugglers had hidden a large quantity of drugs – for the purpose of smuggling into Bangladesh – in the forest on the banks of Naf river in Kharerdwip, which falls under the jurisdiction of the BGB-2's Hanila BOP.
On the basis of such information, two patrolling teams of BGB-2 started conducting a combing operation at Kherdwip around 10 am. Later, after a four-hour operation, they found a hideout in the middle of the island.
A total of 3.221 kg crystal meth ice and 200,000 pieces of Yaba tablets were recovered from a tree trunk in the hideout. The estimated market price of the recovered drugs is Tk 22 crore 10 lakh 50 thousand.
No smuggler could be arrested in this connection.
However, intelligence operations by BGB-2 Battalion are underway to identify the smugglers.