China assures Bangladesh of holding back Myanmar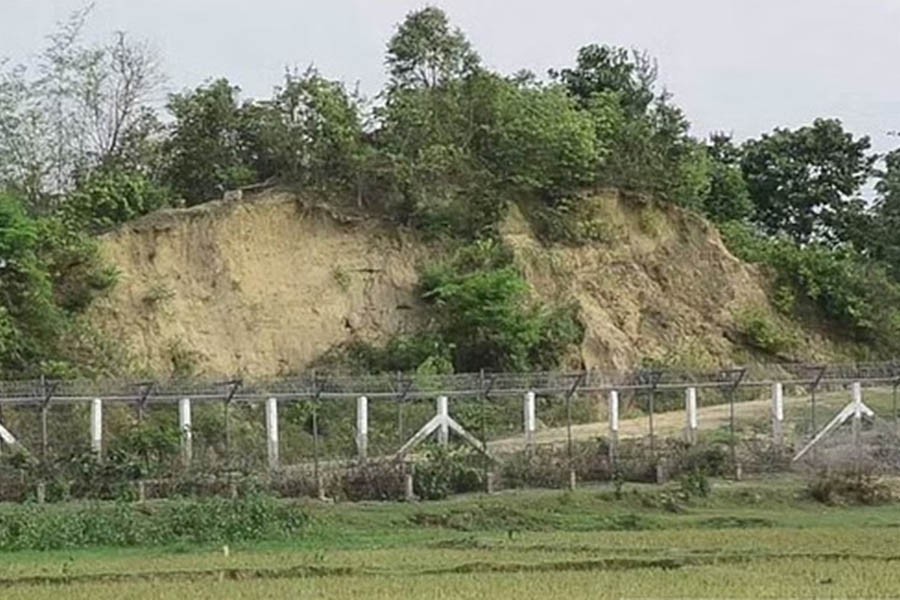 NEWS DESK
China on Monday assured Bangladesh that it would talk to Myanmar authorities to maintain peace along the border with Bangladesh.
The Chinese ambassador to Bangladesh, Li Jiming, gave the assurance in a meeting with acting foreign secretary Rear Admiral (Retired) Md Khurshed Alam at his office in the ministry.
The meeting was held at a time when people in bordering areas in Bandarban and Cox's Bazar were panicked by the shelling of mortars from inside Myanmar.
'The Chinese ambassador has assured us that they would talk to the Myanmar authorities about ensuring peace along the border,' Khurshed Alam told reporters.
He said that China, being a friendly country to Bangladesh, would convey Bangladesh's message to Myanmar as they had leverage over the Myanmar authorities.
The acting secretary said that they had also discussed ways for the repatriation of the Rohingyas to their homeland in the Rakhine State of Myanmar from Bangladesh without further delay, despite the developing situation along the Bangladesh-Myanmar border.
Emerging from the meeting, Chinese ambassador Li Jiming said that they had discussed a lot of issues relating to the 'early repatriation of Rohingya' and other international cooperation between the two countries.
Responding to a question about the recent incidents along the border with Myanmar, the diplomat said, 'It was touched upon…that was a very unfortunate incident. I have no more information.'
On September 18, Bangladesh lodged a strong protest with Naypyidaw by summoning Myanmar ambassador to Bangladesh Aung Kyaw Moe for the fourth time since August 21 over 'the intrusion of mortar shells, aerial firings, and airspace violations from Myanmar, causing death and injuries to the people inside Bangladesh territory'.
The acting foreign secretary on September 20 briefed the foreign diplomats and heads of missions at State Guest House Padma in Dhaka, seeking support from their countries, including the USA, the UK, India, and China, over the developing situation as Myanmar's military actions continued along the border.
Bangladesh informed the diplomats that the continuous shelling along the border caused damage to life and property and put several thousand Bangladeshi border people at risk.
The diplomats assured Bangladesh they would convey its concerns to their respective capitals.