Eight children among 11 civilians killed in Myanmar junta air strike in Chin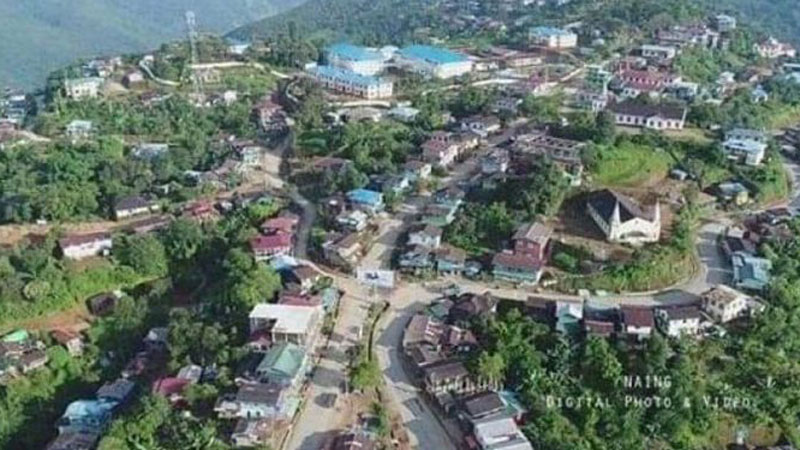 Nearly a dozen civilians, including eight children, were killed in a Myanmar military aerial assault on Wai Luu Village in Matupi Township, Chin State on Wednesday that destroyed religious buildings, schools and civilian houses, the township administration reported, The Irrawaddy reports.
Two Myanmar military fighter jets bombed the village at 7.30 p.m. on Wednesday, killing six boys and two girls between the ages of 5 and 12, along with their teacher—who had been participating in the Civil Disobedience Movement—and two villagers. Four female civilians were wounded.
The Matupi Township administration said the terrorist military attacked civilian targets and strongly condemned the aerial massacre.
"The regional revolutionary forces have conducted an emergency response and rescue operation," the Matupi Township administration said.
Wai Luu Village is around 80 km from Matupi Town, and there were no clashes between resistance forces and the Myanmar military there, according to the Chin Defense Force-Matupi.
"There are no camps of resistance forces [there]. The attack deliberately targeted the people," a representative of Matupi CDF told The Irrawaddy.
Normally, it takes two days to get to Wai Luu and there is no phone line to the village, he added.
"We are outraged by the military council's actions in attacking civilians. We will fight until the end," he told The Irrawaddy.
The junta has carried out frequent air strikes in Chin State since fighting broke out there in May 2021.
In March 2023, eight civilians including two children were killed in a Myanmar military air strike in Kwarpho Village in Chin State's Thantlang Township. Another nine civilians were killed and four seriously injured in a Myanmar military air strike in Waibula town in Chin State's Falam Township in April.