Govt has accepted definition of native Muslims: Assam CM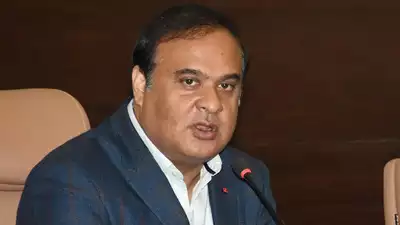 News Desk:
Assam CM Himanta Biswa Sarma on Thursday said the government has accepted the definition of native Muslims of Assam as recommended by cabinet sub-committees, according to the local media report.
Last year, the state government had constituted seven sub-committees to suggest measures and recommendations for overall development of the indigenous Assamese Muslims living in the state, who are in much lesser number than the immigrant Muslim population of the state, the Times of India reports.
There are an estimated 1.18 crore Muslims in the state among whom only about 42 lakh are natives. These indigenous Assamese Muslim communities area Gorias, Morias, Ujanis, Deshis, Jolas and Poimals, who had either converted to Islam or were war prisoners in the Mughal-Ahom battles in Assam in the 13th century, according to the report.
"The sub-committees have given us a definition of indigenous Muslim and we have accepted it. Now, when we have the definition, we know who we are talking about and for whom we want to work. We now know their population and the area they inhabit," Sarma was quoted as saying, without making public the definition.