Is ICC being used as a political tool of convenience?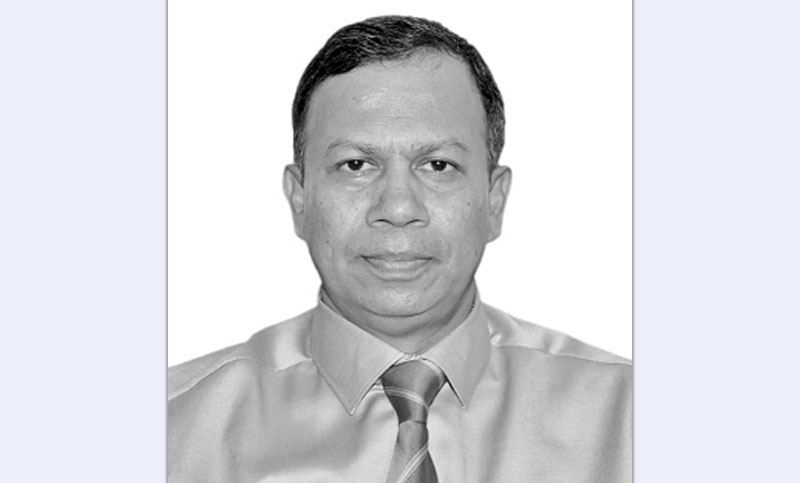 Lt. Gen. Dr. MOHAMMAD MAHFUZUR RAHMAN
Neither Russia nor Ukraine is a member of the ICC ( same as Myanmar, however, Bangladesh is a member of the ICC), which would have granted it automatic jurisdiction to investigate crimes committed by Russia during the ongoing invasion. Despite this, on March 17, 2023, as part of its investigation, the ICC issued an arrest warrant for Vladimir Putin, the President of Russia. If a country is not a member of the ICC, only the UN Security Council (UNSC) can refer crimes of that country to the ICC for investigation. In this case, the UNSC could not do this. However, in 2014, Ukraine made a limited declaration to accept the ICC's Jurisdiction over crimes committed on its territory. Furthermore, the ICC has an independent prosecutor, whose team is responsible for undertaking investigations and deciding which individuals to charge with crimes. The ICC prosecutor has led the biggest (42 members) investigation team to Ukraine and within one year of the Russian invasion, the ICC has issued the arrest warrant against Putin. The ICC does not prosecute states, governments or political parties. It can investigate and prosecute natural persons of 18 years and above who have committed crimes. Vladimir Putin was not personally involved in committing crimes in Ukraine but he has been prosecuted for his "Command Responsibility." In about 15 years last, about 36 people have been indicted with various crimes by the ICC of which 35 are from Africa (and the other one is Vladimir Putin), many of them are ex-presidents and even some are current presidents, mostly political leaders or leaders of armed groups. In most cases, it's because of their "Command Responsibility". Are only crimes against humanity, murder, pillaging, anbd attack against personnel, civilians, women and children committed in Africa? What about crimes in Palestine, Iraq, Afghanistan, Syria, Xinjiang, Kashmir and Myanmar? There are discussions if Vladimir Putin has an arrest warrant for being a sitting President and rightly so, then what about George Bush Jr, Tony Blair, Dick Cheney, Donald Rumsfeld (posthumous), Condoleezza Rice, Benjamin Netanyahu, Barak Obama, Ming Aung Hla and Aung San Suu Kyi?
On another note, Barack Obama got Noble Peace Prize in 2009, eight months into office for his "extraordinary efforts to strengthen international diplomacy and cooperation between peoples". He did not stop/end Iraq or Afghanistan occupation; rather he strengthened it and the only thing he said was 'Iraq was a big mistake and we cannot get away with it'. This Nobel Laureate on Peace ordered targeted assassinations by personally authorizing drone attacks in Pakistan, Afghanistan, Somalia, Yemen and beyond. He retained his Noble Peace Prize.
Aung San Suu Kyi, another Nobel Laureate, was awarded Nobel Peace Prize in 1991 for the 'non-violent struggle for democracy and human rights'.
This mother of human rights and democracy did not even denounce human rights violations by her administration and military on minority Rohingyas when the UN declared Rohingya atrocities as a textbook example of 'ethnic cleansing' and termed them the most persecuted community in the world. More so, when Gambia went to the International Court of Justice (ICJ) against the Myanmar Military for committing crimes against humanity. She came physically to the Hague at ICJ on December 11, 2019, to defend Myanmar Military. She still retains the Nobel Peace Prize.
Bangladesh has been looking at the ICC for quite some time with the 'Rohingya Genocide' issue. It has been over five years since the crimes against humanity was committed by Aung San Suukyi Administration in general and Tatmadaw (Myanmar Army) in particular. We are eagerly waiting for the ICC independent prosecutor to look at the 'Rohingya Genocide' the way he was so proactive in the case of Russia's Vladimir Putin. Senior General Min Aung Hla (Chief of Defence Myanmar), who was primarily responsible for the 'Rohingya Genocide' is still at large and freely carrying out state visits.
The point I am trying to make, if institutions like ICC and Nobel Peace Prize are politically motivated or used as a matter of convenience, then these systems will lose their credibility, and that would be very shameful for the humanity.
♦ Lieutenant General Mohammad Mahfuzur Rahman, Ph.D., is a retired officer of the Bangladesh Army, Security Analyst. He is also a former Principal Staff Officer of Prime Minister's Office.