Is the opportunity for Rohingya repatriation slipping away?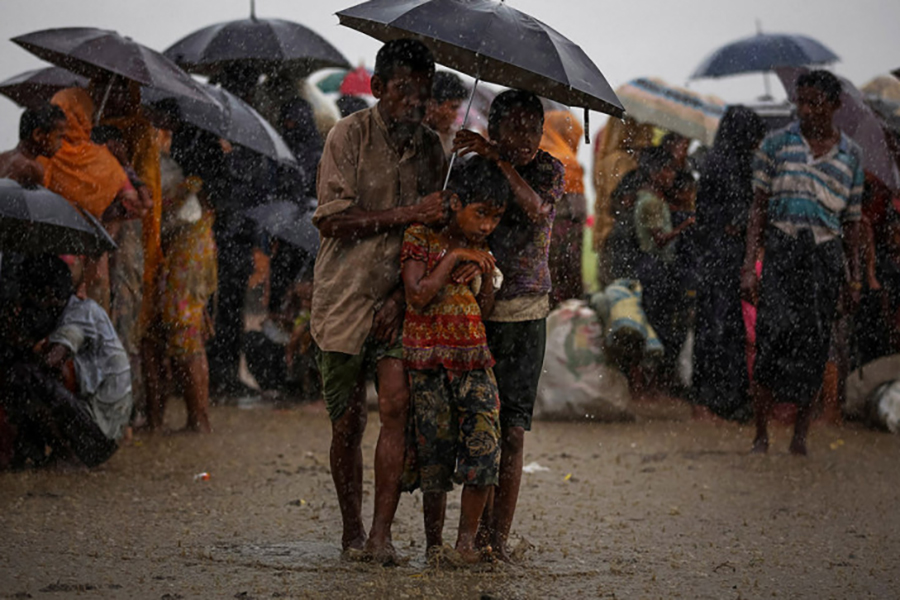 Lt. Gen. Dr. MOHAMMAD MAHFUZUR RAHMAN (LPR)
Five years since the 2017 exodus of Rohingya refugees from Myanmar as a result of its military's horrific persecution, there is no sign of repatriation on the horizon. And as long as the military junta continues to rule, there is hardly any scope for repatriation. This was reflected by Myanmar's Senior General Min Aung Hlaing in 2017, when he said in a media interview, "we did not send them to bring them back."
Even after the military coup in February 2021, when the junta was under tremendous pressure from inside and outside, General Min Aung Hlaing reiterated in May 2021, in an interview with an international media outlet, that there is "no option of bringing back the Rohingyas". Whatever discussions on repatriation we hear and see are part of diplomatic rhetoric; no serious analyst would take it at face value. However, it is always better to have engagement with the present Myanmar government on this issue rather than a complete disengagement.
Lately, Myanmar has started speaking about repatriation after almost three years. It is with some purpose, since their silence was creating frustration in diplomatic circles in Dhaka. Now, in exchange for this mere engagement, Bangladesh is likely to be cautious and avoid activities and casual comments against Myanmar. As the International Court of Justice (ICJ) case against Myanmar is moving forward, International Criminal Court (ICC) cases are round the corner and their economy is struggling, along with external pressure and internal troubles, the military junta is likely to undertake efforts that release some of the pressure on them. The Myanmar authorities know that there is an upcoming election in Bangladesh next year and is likely to want to take advantage of that. Some kind of repatriation deal could act as political mileage, and become an achievement that the ruling party could exhibit. However, we have to be watchful, since we are dealing with a meritocratic organisation run by a smart set of professionals, who are masters of deceit and deception and not easily swayed by individual interest over organisational interest.
Myanmar would like to tie Dhaka into a "token" repatriation deal, with the terms and conditions dictated by Naypyidaw. Being at a position of disadvantage, Bangladesh is also not in a situation to dictate terms. However, we should be cautious about Myanmar exploiting this token deal in its favour among the international community, including at the ICJ, where it could be argued that accepting repatriation shows Myanmar has no intention of wiping out the Rohingya. In addition, they could also argue that this is a bilateral issue between Bangladesh and Myanmar which these two neighbours are amicably in the process of resolving. Making this an international legal issue could only complicate and delay repatriation.
What needs to be deliberated on now is whether the opportunity for repatriation is slipping away for the Rohingya refugees. In the past, the Rohingya could not create or did not have the scope for talks or peace initiatives. Now, the National Unity Government (NUG), led by Aung San Suu Kyi's National League for Democracy, has expressed their willingness to accept the Rohingya and repel the 1982 Citizenship Act, and even bring the perpetrators of the Rohingya genocide to justice. The foreign minister of the NUG in June 2022 expressed her frustration in an interview (with Bangladeshi journalists) over how she is unable to engage with Dhaka.
Whenever the Rohingya refugees are repatriated, they will have to go back to a Rakhine that is now dominated by the Arakan Army (AA), a formidable force that claims to be 30,000 strong, and rule 60 to 70% of the area, which includes control over police, judiciary and taxation. Only cities are under the military's control. It is also important to have communication with AA and its political wing, the United League of Arakan (ULA), without which Rohingya repatriation is unlikely to be sustainable. AA Chief Major General Tun Myat Naing has expressed his willingness to integrate the Rohingya into greater Rakhine society and support the Rohingya cause, but he and his party will have to listen to the aspirations of the Rohingya themselves, and to Bangladesh's terms as well.
The military junta will not remain in power forever. The cracks are already visible. Corruption and desertion are taking their toll, and there are ambitious generals awaiting the consequences of the Myanmar military's self-defeating brutality. It must be remembered that a brutal military is no good as a fighting machine. They shall crumble in the face of a dedicated and organised foe. The inability of Bangladesh and of Rohingya organisations of meaningfully engaging the National Unity Government, and the ULA in Rakhine, may prove to be expensive in future.
A substantial two-track engagement with both parties could provide dividends out of proportion to the efforts expended on resolving the Rohingya issue. Under the circumstances, both NUG and ULA have expressed their willingness to engage with Bangladesh. However, the proposition is risky, and caution from Bangladesh, and from the Rohingyas themselves, is understandable. Meanwhile, we have to remember that this window of opportunity will not remain open forever.
Lt Gen Mohammad Mahfuzur Rahman, PhD, is a retired officer of the Bangladesh Army.