Moral values, loyalty, discipline and training core pillars of success, Chattogram GOC tells new soldiers in Khagrachhari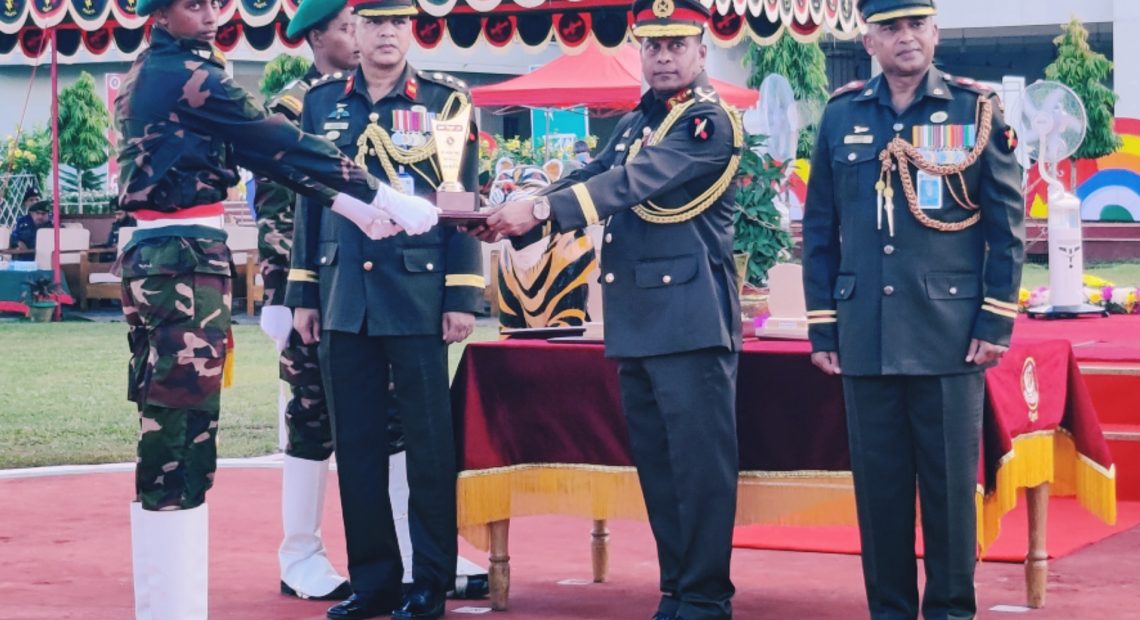 KHAGRACHHARI BUREAU, DIGHINALA CORRESPONDENT
Major General Mizanur Rahman Shamim, General officer commanding (GOC) of 24 Infantry Division and Chattogram Area, has said moral values, loyalty, discipline, and relentless training are the keys to a soldier's success in life.
He made the remarks while addressing as the chief guest the swearing-in and closing parade of the new (Recruit Batch 2022) soldiers at the Formation Ad hoc Recruit Training Center at Dighinala Cantonment in Khagrachari on Thursday morning (October 13, 2022).
The GOC said, "The army has played a role in every national crisis, including Bangladesh's struggle for independence. In global peacekeeping missions, the army has become a model for the rest of the world to follow.
"The army contributes a significant amount of remittances to the nation's economy in addition to participating in peacekeeping missions. The army needs to be stronger and more effective if it wants to keep up its good name and advance.
"The most crucial qualities they need to have are good character, mental toughness, hard perseverance, discipline, and effective leadership in order to become a strong and effective army. I believe that today's young soldiers will cultivate and uphold these qualities."
Earlier, when he arrived at the parade ground as the chief guest, he was welcomed by Lt Col Ehsanul Haque Bhuiyan, the parade ground's chief instructor, and Colonel Staff Colonel Ali Haider Siddiqui of the 24 Infantry Division.
Then he took a salute while inspecting the recruiting batch's passing-out parade. At the end of the inspection, he opened the newly prepared training ground No. 2 for the recruits.
A total of 538 recruits from 12 contingents participated in this year's event. Recruits with the highest prescribed points were awarded at the event. Their overall training activities were also considered when awarding them.
After the awards ceremony, GOC Major General Shamim gave a moving speech to the young soldiers in which he recalled the history of the infantry corps and its role in defending the motherland.
He also expressed the hope that the young soldiers in this corps would continue to be fully committed to facing the challenges of the 21st century through modern and time-befitting training.
Notably, after 36 weeks of demanding training that started on February 6, the young soldiers who took part in the parade took an oath to defend the independence, sovereignty, and territorial integrity of the motherland.
After taking the oath at the traditional infantry corps' closing parade, a total of 538 recruits, including 238 from East Bengal Regiment and 300 from Bangladesh Infantry Regiment of the Bangladesh Army, will enlist in their respective units as young soldiers.
On the occasion, Khagrachhari Region Commander Brigadier General Md Jahangir Alam, District Superintendent of Police Md Naimul Haque, and Khagrachhari BGB Sector Commander, among others, were present.
Senior leaders from the army, the government, and both print and electronic media were also there.