Mominul refuses to give up hopes to win 2nd Test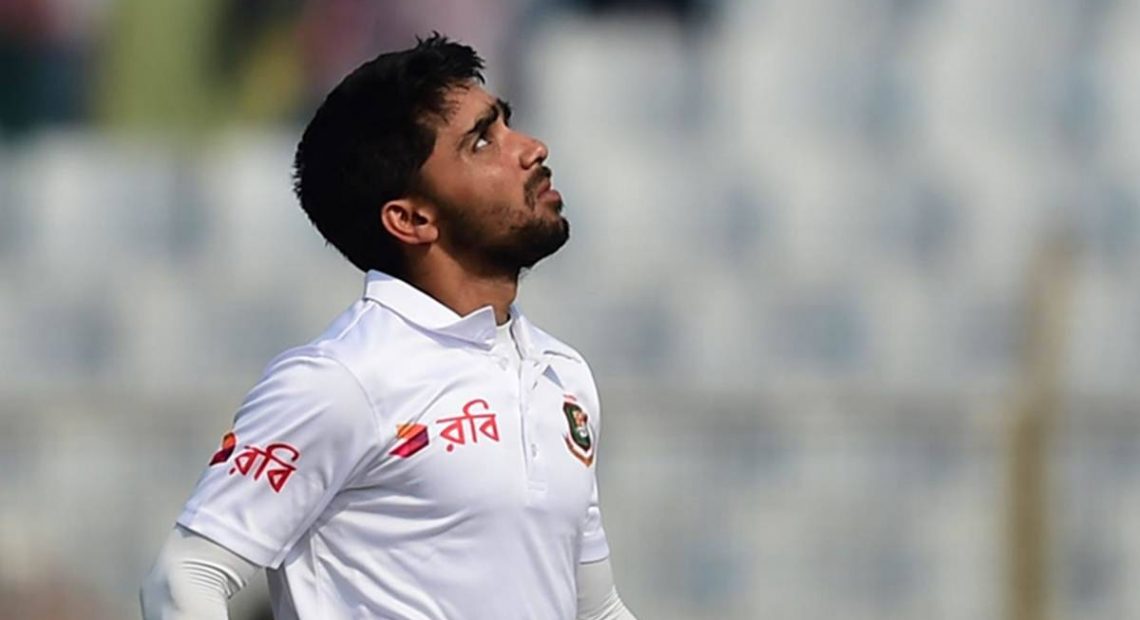 News Desk:
Bangladesh captain Mominul Haque insisted that all the members of the Bangladesh team remain psychologically strong despite tasting an ignominious defeat in the first game.
According to Mominul, Bangladesh lost the first Test by 220 runs only due to a one bad session. Ahead of taking on South Africa in the second and final Test, he emphasized on rectifying the mistakes they had done in the first game.
The second Test will be held tomorrow at Port Elizabeth where a strong wind could be a potential nemesis for Bangladesh.
"The condition won't remain same and we have to adjust with it. Good thing is that we didn't lose it mentally. We played well for the first four days before a bad session cost us the game," Mominul said in the pre-match conference on Thursday.
"We didn't bat well in our second innings in the first Test. So we have to sort out where the mistakes lie. We have to take responsibility and rectify the mistakes. We can fall in this type of situation and so what is important is to react better than the first Test."
Bangladesh came into the first Test high on confidence after winning a Test match in New Zealand and a 2-1 series victory against South African in three-match ODI series.
However, the confidence wasn't translated into the first Test as they were wrapped up for 53 runs in the fourth innings of the game, while chasing a target of 274 runs.
The poor performance in first Test hinted that Bangladesh lost its fuel to battle with South African side which is missing its seven first choice players, including the entire pace attack.
But Mominul refused to give up the hopes, saying that they would come into the second Test with an aim to win the game and thereby level the series.
"We don't want to live in the past and don't want to know what others are thinking about us. Our main focus is to win at least 12/13 sessions out of 15 in the match," the captain remarked.
Mominul said Tamim Iqbal, who missed the first game due to stomach upset is fit to play the second Test, replacing Shadman Islam, who made a single digit figure in both innings.
Senior batter Mushfiqur Rahim also had a poor outing in the first game as he was also dismissed in single digit figure twice. Mominul said he is not concerned about the form of Mushfiqur who has three double centuries under his belt. At the same time, he is also not worried about his poor form after being out twice in single digit figure like Mushfiqur and Shadman.
"Mushfiqur Rahim has been the best batter of the country and he has three double centuries in Test cricket. Hopefully he will come back quickly. And I am also not worried about myself. As I said earlier I don't want to live on the past. Hopefully I will also get back to my form," Mominul added.