Myanmar junta massacres Sagaing resistance fighters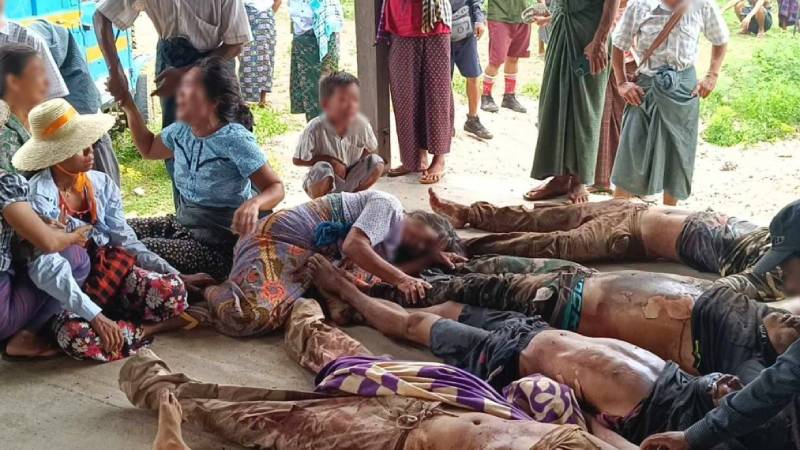 Troops stationed at the entrance of Myaung Township reportedly surrounded resistance fighters from the Chay Yar Taw People's Defense Force (PDF) and other PDFs under the civilian National Unity Government.
"They were surrounded and trapped while they were moving from Myinmu Township to Myaung," said Amara of the Civilian Defense and Security Organization of Myaung.
Residents said the bodies of 24 resistance fighters and two Myinmu Township Administration staff were found near Chay Yar Taw village on the Myinmu-Myaung road on Saturday.
The fighters were armed but they lacked automatic rifles and sufficient ammunition and surrendered to the surrounding force, the Myaung groups said.
Three of those seized managed to escape, they said.
Amara expressed the group's sadness for the loss and called on other groups to consider their safety with similar massacres being reported in the area.
She said resistance groups were clearly being poorly led with unclear chains of command.
"These sad incidents have happened because each group is acting in an unruly manner. Who shall take responsibility for these losses?" she asked.
Further fighting with the junta was reported on Saturday with resistance groups entering Myaung Township.