Myanmar navy arrests 130 Rohingya attempting to flee to Malaysia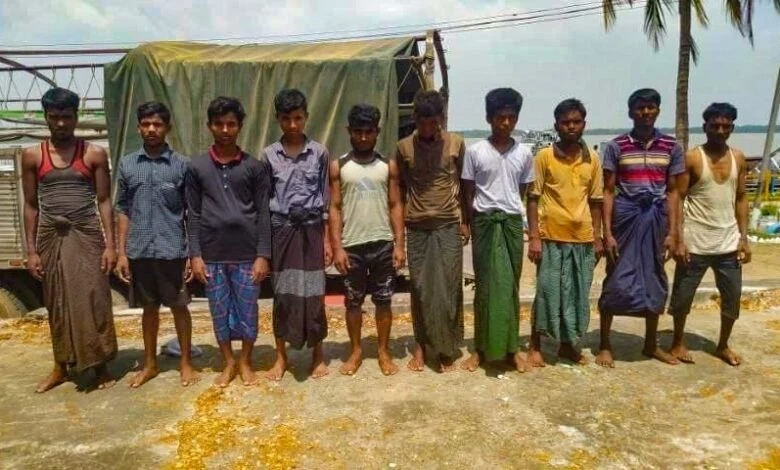 NEWS DESK
Nearly 130 Rohingya Muslims leaving Myanmar for Malaysia by boat were arrested by the junta's navy in waters off Mon state on Sunday after brokers revealed information about them to local villagers, Radio Free Asia said in a report.
A resident said a boat was seized when the arrests were made near the Gulf of Martaban in southeast Myanmar after brokers went to buy food in Chaungzon township.
Authorities have sent 65 of the boat people to Mawlamyine Prison in Mon state to await trial, he said.
A lawyer representing the Rohingyas said the junta often regards such people as illegal immigrants, and that they would likely be charged with immigration law violations.
According to the report, the four brokers, who were Buddhists from western Myanmar's Rakhine state, were also arrested. Several Rohingya Muslim children were also on board, and were being cared for by local people, the resident said.
More than 740,000 Rohingya fled Rakhine following a military crackdown on the ethnic group that started more than five years ago, and now live in refugee camps in Bangladesh.
Of the more than 600,000 that remained in Rakhine, around 125,000 are living in displaced people's camps in the state.