Myanmar's military regime encourages yaba smuggling to Bangladesh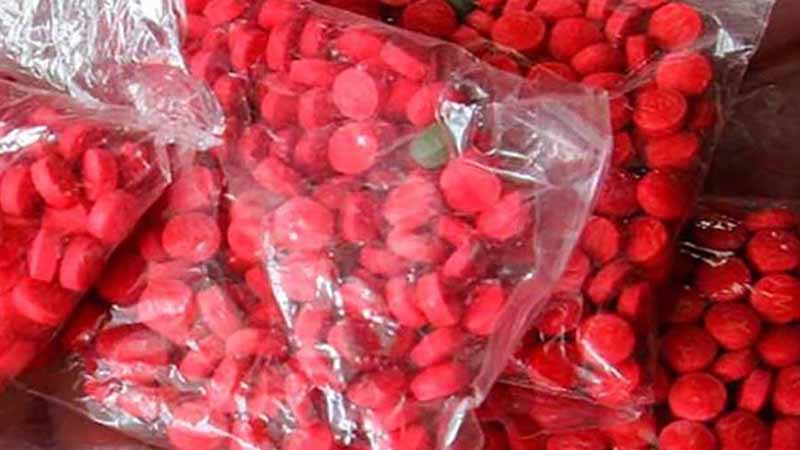 NEWS DESK
The number of yaba pills (a contraband drug) smuggled into Bangladesh from neighbouring Myanmar has surged by two and a half times under the current military regime compared to the amount reported during the rule of ousted leader Aung San Suu Kyi.
This information was obtained from the meeting minutes of the parliamentary standing committee on the ministry of home affairs held on Thursday (Aug 25, 2022).
Home Minister Asaduzzaman Khan told the meeting that despite negotiations on the issue the Myanmar military regime is patronizing the smuggling of yaba pills to Bangladesh. That's why the smuggling of the illegal drug has increased.
He mentioned that apart from the most-used route of bordering Naf River the contrabands enter Bangladesh through the remote land border areas too.
The home minister said that Bandarban and Khagrachari, used as yaba routes, have many inaccessible areas where round-the-clock surveillance is not possible.
It takes two days to go from one BOP to another BOP there, he added.
He also said that the number of BOP is being increased in all those areas.
Chairman of the committee Shamsul Haque Tuku said, yaba started arriving in Bangladesh through the Rohingyas coming from Myanmar.
"Then it gradually spread throughout the country," he said.
He expressed his frustration saying that despite declaring a war against drugs, it is not possible to prevent drug trade and consumption.
Those involved in drug or anti-social activities are coming to these positions through political influence. As a result, honest people are not able to contribute to the society, he told the meeting.
Chairman of the committee Shamsul Haque Tuku chaired the meeting.
Committee members Home Minister Asaduzzaman Khan, Md Habibur Rahman, Samshul Alam Dudu, Kujendra Lal Tripura, Noor Mohammad, Sultan Mohammad Mansoor Ahmad and Rumana Ali were present at the meeting.