Only civilian govt can deliver stability, Myanmar's NUG tells China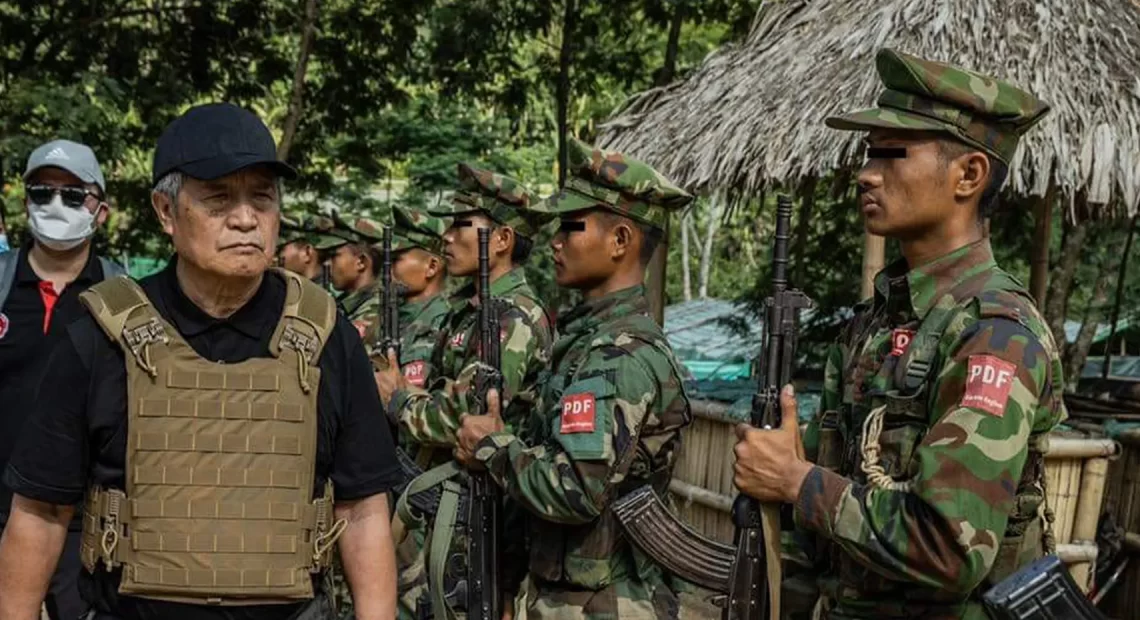 Myanmar National Unity Government (NUG) Acting President Duwa Lashi La told China that only the NUG can guarantee the country's stability and foreign investment, The Irrawaddy reports.
The remark followed Chinese special envoy Deng Xijun's visit to the China-Myanmar border, where he met with seven of Myanmar's ethnic armed organizations (EAOs).
The acting president said at a cabinet meeting on Tuesday that he heard about the visit of the special envoy and his meetings with northern EAOs through the news media.
Myanmar's Crisis & the World"The current military regime can't bring stability to the country, as it has proved in the coups [it has staged] throughout history," he said.
He said there is no way out of the country's problems and no progress can be made under military dictatorships.
Duwa Lashi La added the NUG is made up of various ethnic groups, and willing to expand to become even more inclusive.
"Only our government can guarantee the country's stability and foreign investment. We hope neighboring countries will sympathize with the difficulties and challenges of our ethnic people who face daily acts of terrorism, and stand together with us."
The junta and the NUG, which is challenging the junta's legitimacy at home and abroad, are both courting the powerful neighboring country's favor.
China is a major investor and controls several strategic infrastructure projects in its southern neighbor, including energy pipelines and a proposed port that would give Beijing vital access to the Indian Ocean. China also has leverage over some ethnic armed organizations active near the border. It is one of the few powerful countries, along with Russia, which has engaged with the regime since the coup.
Despite its engagement with the junta, however, China has said it wants to see stability in Myanmar.
Duwa Lashi La said that due to the actions of junta chief Min Aung Hlaing and his troops, hundreds of thousands of people have been displaced and become refugees.
Day by day, the military group is committing appalling acts of terrorism, apparently thinking they can control the public with fear, he said.
"The reality is that the entire public is bitter about the brutality of the military and still has a strong desire to fight to the end without giving up."
Union ministers, including Union Prime Minister Mahn Win Khaing Than, and deputy ministers attended Tuesday's meeting and discussed military affairs, administrative issues, foreign relations, financing, aid and the justice sector.
The NUG, which commands the loyalty of the vast majority of Myanmar citizens, has committed itself to China's goal of a shared future with Myanmar and repeatedly pushed China to engage with the civilian administration. It has warned that continuing to work with the regime will damage Beijing's international reputation and arouse hostility among Myanmar's population. China has had no official engagement with the NUG.