Rohingya youth killed in Cox's Bazar camp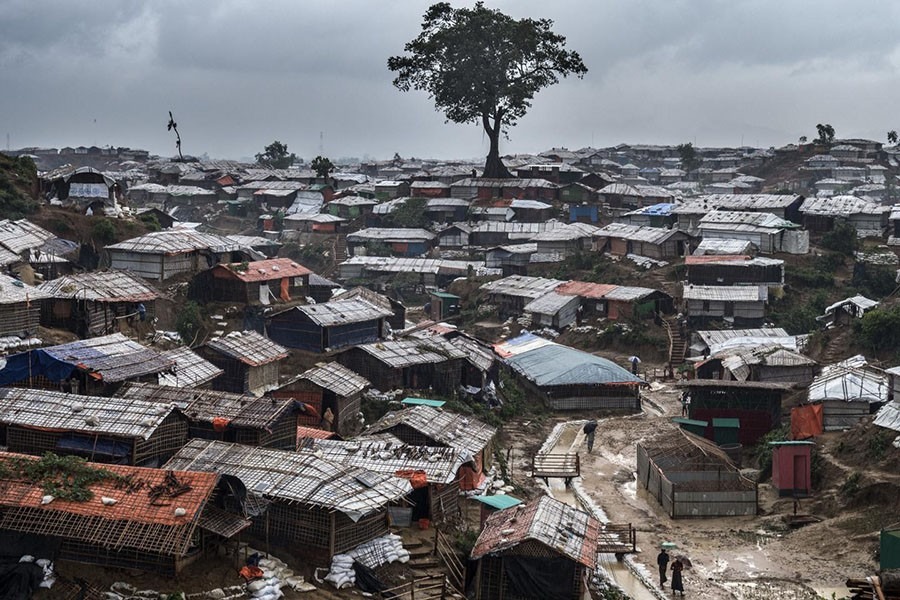 NEWS DESK
A Rohingya youth was killed in Kutupalong Rohingya camp under Ukhiya upazila in Cox's Bazar on early Thursday (Sept 22, 2022)
The deceased is Mohammad Ersad ,22, of the Extension Camp-4 of Kutupalong Rohingya camp.
With this, two Rohingya people were killed in Rohingya camps within 24 hours.
Masud Anwar, additional police super of 14 Armed Police Battalion at Ukhiya, said that armed Rohingya group chopped Mohammad Ersad at Extension camp-4 on early Thursday (Sept 22, 2022) and managed to flee the spot.
Later, local people informed APBn about the killing.
Ukhiya police recovered his body from the spot after being informed by the APBn and sent it to Cox's Bazar Sadar Hospital morgue for post mortem examination.
On early Wednesday, a Rohingya volunteer Mohammad Jafar was killed at Camp-18.
With the duo, a total of 11 Rohingyas people including three community leaders and five volunteers were killed in the past three months.